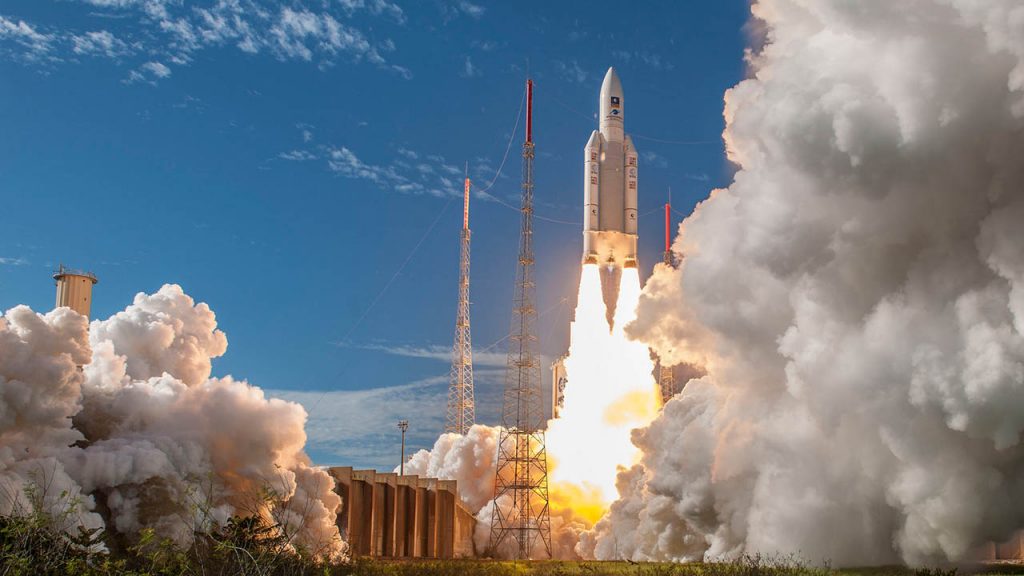 France: Four Galileo satellites 23,24,25, 26 were launched aboard Ariane 5 ES rocket on Wednesday 25 July at 11:25 GMT (13:25 CEST, 08:25 local time) from Europe's Spaceport in Kourou, French Guiana. The launch of satellites has completed the first construction cycle for the Galileo constellation, bringing it to 26. This was also the 99th and final mission of Ariane 5 which will now be replaced by newer Ariane 6.
The Galileo System first became operational on 15 December 2016 and since then a large number of commercial devices are using Galileo today. Completion of the constellation improves Galileo's further improves Galileo's positioning accuracy.
After the launch this Wednesday, there will still be four satellites to deploy until 2021 to reach the 30 of the entire constellation (24 operational and 6 replacements for the first generation of satellites). At this point in time, the navigation system will be completely autonomous.