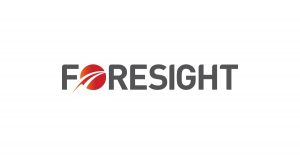 US: Foresight Autonomous Holdings, an innovator in automotive vision systems, announced today that it has signed a merger agreement with Tamda and its controlling shareholder, Ipax Issues. According to the agreement, Foresight will spin off its activities dedicated to the development of its Eye-Net accident prevention system into its wholly-owned subsidiary, then merge it into Tamda.
The Eye-Net V2X (vehicle-to-everything) cellular-based accident prevention solution is designed to provide real-time pre-collision alerts to pedestrians and vehicles by using smartphones and relying on existing cellular networks.
According to the agreement, Foresight will establish a wholly-owned subsidiary and transfer to the Subsidiary all of Foresight's rights, including intellectual property, for no consideration. Upon the closing of the of the merger transaction, Foresight will transfer 100% of the share capital of the subsidiary to Tamda in return for approximately 74.49% of Tamda's share capital as of the closing date of the transaction. Furthermore, Tamda will have no assets, liabilities or obligations of any kind and will have net cash of NIS 2,000,000 upon the closing of the transaction.
Upon closing, Foresight will begin to provide development and other services to the merged company, as required periodically by the merged company, for further development of the Eye-Net system.
The closing of the merger agreement is subject to the fulfillment of customary closing conditions, including obtaining the approval of Tamda's shareholders, the Tel Aviv Stock Exchange, certain court approvals with respect to an arrangement of Tamda's creditors, if any, a pre-ruling from the Israeli Tax Authority and other conditions necessary for the up-listing of Tamda to the TASE's main list.
Foresight recently announced that it successfully completed a multi-user trial of its Eye-Net accident prevention system and achieved all of the pre-defined objectives. 120 Android and iOS users from across Israel participated in the trial, part of which consisted of simulating collision scenarios in two different locations in a safe and controlled manner. The simulated scenarios included two vehicles moving towards each other with no direct eye contact between them, and an additional scenario simulating an accident between a vehicle and a pedestrian. In all of the simulated scenarios, the Eye-NetTM application successfully alerted all users in a manner that enabled them to brake safely and on time. The information was streamed in real-time to a control room at the company's headquarters and accurately displayed the location of the simulated collisions on a map.