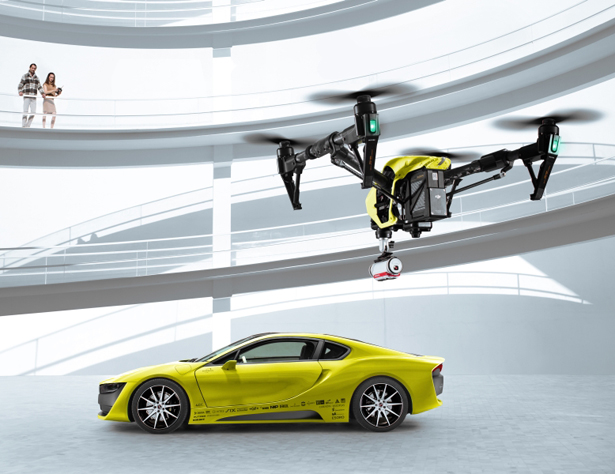 US: Automobile company Ford is studying a system through which it can use drones to help self-driving cars. The system also guides the vehicles in off-road adventures.
A drone launched from an autonomous vehicle would help guide it by mapping the surrounding area beyond what the car's sensors can detect. Vehicle passengers can control the drone using the car's 'infotainment' or navigation system.
'At some point, people are going to want to take their autonomous vehicle into the woods or off road where the drone could guide them,' said Alan Hall, spokesman for Ford's in house technology department.
In an interview with a news agency, Hall said, the drones also could prove useful in areas beyond the digital maps of urban and suburban areas and inter-city highways.
The idea for using drones came out of a "brainstorming" session of researchers and engineers working on Ford's autonomous vehicle, Hall said.
Tony Lockwood, Ford manager, virtual driver system, autonomous vehicle development, said, "Ultimately, customers benefit as we open ourselves to new ideas and advance mobility using emerging technologies."
Lockwood was granted a patent for the idea along with fellow Ford employee Joe Stanek.