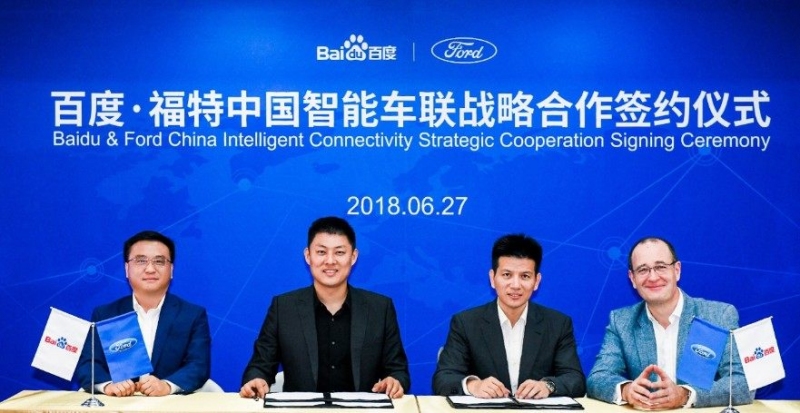 China: Ford Motor and Baidu have entered into strategic collaborations to enrich the consumer experience and build a sustainable mobility ecosystem in China.
Ford China and Baidu will cooperate in multiple domains including connectivity, digital services and artificial intelligence.
The two companies will work together to collaborate on digital services based on Baidu's DuerOS conversational AI platform.
Ford and Baidu are looking to establish a joint connectivity lab to investigate innovation opportunities across their automotive and mobility businesses in China. Both companies are dedicated to developing new cloud-based AI solutions to enrich the user experience in-vehicle and through other customer touchpoints.
The two companies will also explore opportunities in cloud computing, such as integration with Transportation Mobility Cloud (TMC), the open cloud-based platform.
Last year, Ford gained entry into Baidu's Apollo autonomous driving open platform as a founding member. The new working relationship focuses on more areas of collaboration and lays the foundation for future growth and innovation for both companies.