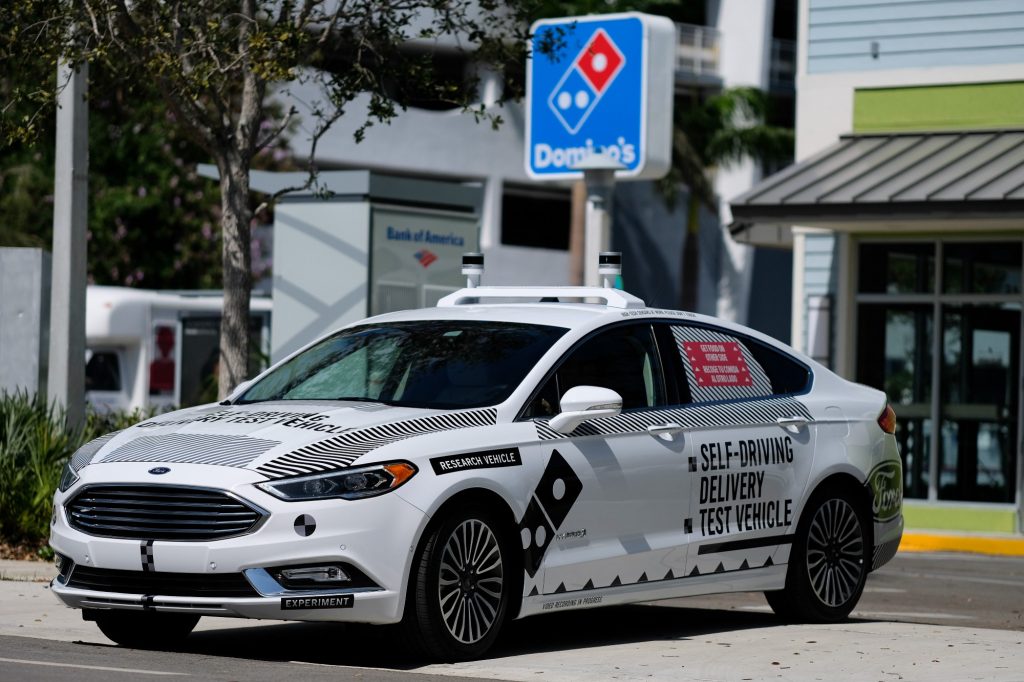 US: Ford has declared a new self-driving vehicle project that will see the company joining hands with Domino's Pizza DPZ and delivery service Postmates in Miami, Florida.
The automobile giant has further expanded its partnership with Argo AI to start mapping roads throughout Miami-Dade County using a fleet of Fusion Hybrids.

Ford referred to the area's heavy traffic congestion and pointed that racking up these mapping trips could prove crucial in the eventual roll-out of self-driving cars.
Ford Vice President of Autonomous Vehicles and Electrification, Sherif Marakby, announced that the company has detailed its current driverless car testing plan in southern Florida.
Recently, Ford began using Domino's to help test how customers might respond to driverless vehicle tech. The company's Postmates partnership would begin in March. Ford hopes to answer three basic questions during this test phase.
First, the company wants to understand how employees will stock the cars and send them off. Second, Ford wants to see how customers actually interact with the driverless delivery cars when they are picking up their food, and how far they will be willing to walk to pick it up. Lastly, the car company wants to ascertain what benefits people should get from a self-driving experience.