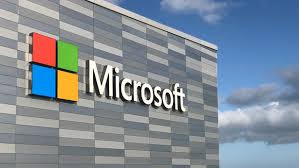 US: For Humanitarian issues, Microsoft is ready to invest $40 million in Al technology. Microsoft plans to invest the $40 million over the next five years through grants to nongovernmental organizations and other groups, as well as through technology licenses,  training and other resources.
The whole project, namely AI for Humanitarian Action is followed by $ 50 million pledge in AI for Earth and a $25 million investment in AI for Accessibility.
Further, the Humanitarian program lay down its stress on disaster-response issues, needs of children across the world, issues affecting refugees and the broad category of human rights.
"We are optimistic that AI for Humanitarian Action will accelerate the pace of innovation by managing strategic AI projects that demonstrate new applications, delivering reusable solutions and partnering with others to expand and scale initial projects," stated Microsoft President Brad Smith