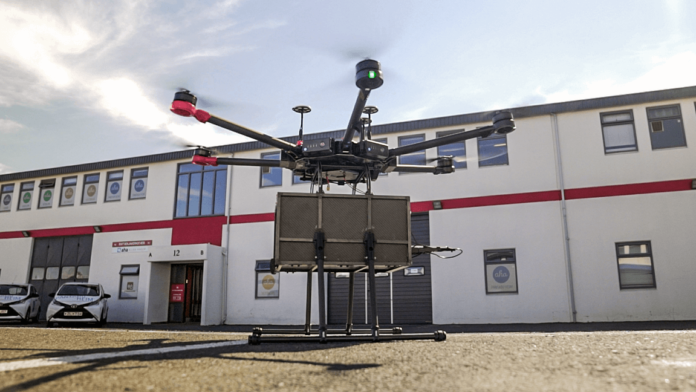 Iceland: Reykjavik, the capital city of Iceland, is going to become the world's first city that will have operational drone delivery service. Drone manufacturer Flytrex, in partnership with AHA, an online marketplace in Iceland, announced the official launch of their on-demand food and consumer products service, in which UAVs will be used to deliver supplies.
Though the service is not door-to-door, it will deliver food and consumer products from shops and restaurants on one side of Reykjavík to a designated point across the city.
According to a press release by Flytrex and AHA, the companies received approval to implement their autonomous drone delivery system "following a meticulous regulatory process with the Icelandic Transport Authority (Icetra)."
The release goes on to say, "The new drone logistics system will allow direct delivery between two parts of the city separated by a large bay, saving energy and human resources normally allocated to the circuitous ground route over a river bridge located in the north-eastern part of the city saving up to 20-minute drive during peak hours. After a trial period, Flytrex and AHA intend to deliver packages along multiple routes and directly to consumers' backyards.
This first-of-its-kind delivery system aims to upgrade efficiency in the Reykjavik food and consumer goods delivery industry – slashing delivery times, reducing energy consumption and streamlining delivery logistics."