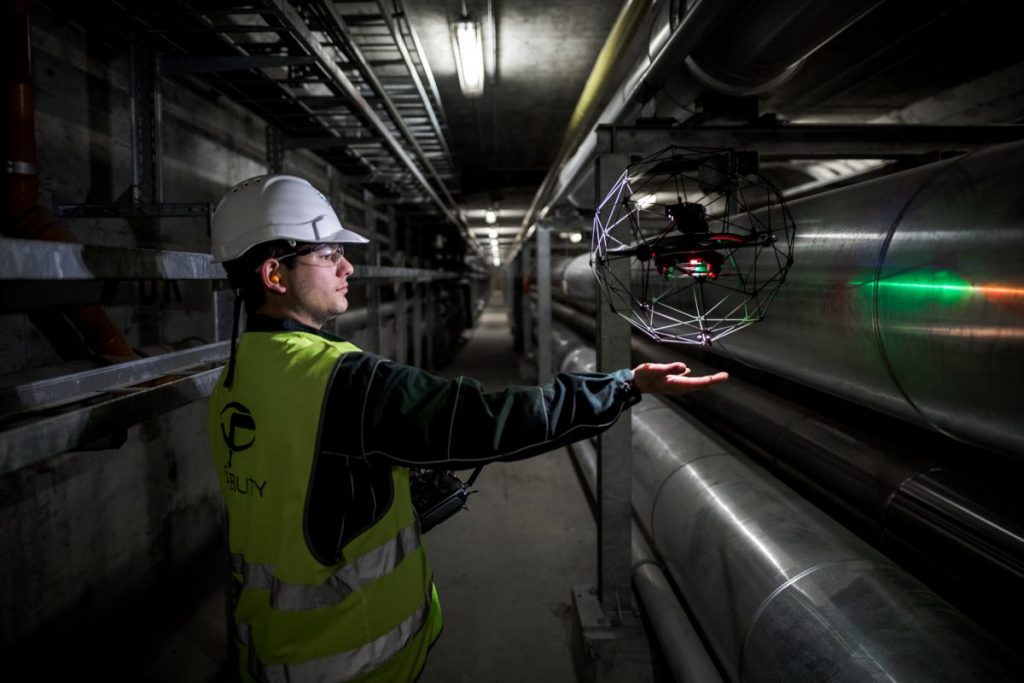 Switzerland: Flyability announced that it managed to raise $11 million US dollars in order to further develop and "build the future" of indoor autonomous inspection systems.
Known for its drones that operate indoors – in complex and confined spaces- Flyability enables new interactions and services with UAVs, solving the two most critical issues of the fastest growing industries – collision as well as injury risks.
The new raise will further help the Swiss startup to become a leader in the segment of flying (indoor) robotics and stem innovation, delivering value, safety and fun to everyone.
The startup's Series A investor ETF Partners co-led the round together with Swisscom Ventures and later the Dow Chemical Company (from the US) all joined the round with significant stakes. There were many historical investors such as GoBeyond and MKS (Switzerland) as part of this Series A funding.
CEO of Flyability, Patrick Thevoz stated, "The continued support from ETF and historic investors was instrumental to our success, and we are very proud to see them renewing their trust in this round. "Having Swisscom and Dow as investors is a strong signal of the market's interest in our approach of digitizing the industry."
Flyability promised that it will prevent human exposure to hazardous environments as well as reduce downtime and inspection costs with the new collision-tolerant drone named Elios.
"Elios is unique in its ability to fly in indoor, confined or complex spaces. As it can safely collide on obstacles, navigate in spaces as small as 40cm, and is able to gather visual inspection data from pitch dark environments," said Thevoz.
The only real challenge for Elios and Flyability, according to many, is the flight time, which Thevoz described as a "10 minutes per battery" one in our previous interview. However, he also added that"five batteries are provided with each drone purchase, and batteries can be swapped in seconds."