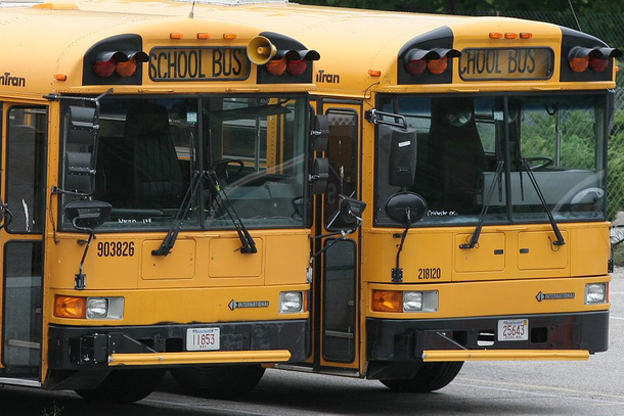 US: The Escambia County of Florida, US, has decided to install GPS systems in every school bus. The decision is taken to screen tracks the school buses and the students riding them. The system will do a great help to parents who worry if their little ones get back and forth to school safely.
"How soon their child will be where they are supposed to be, if we can't tell when the bus is, then there is no way for us to determine how quickly it will be at any given location."
But, it's not just the bus location.
"Letting us track the buses, lets us know where the students are, what speed there going at, and what progress they have made through their route."
It's all the way down to the second.
"It let's us look at the history of stop locations, to determine exactly what time a stop was made," says 11 year dispatch employee.
It's something 12 year bus driver Kelvin Lewis can appreciate and he think it's a level of technology that comes with the job.
'That's usually what we do, we make sure they get back and forth and we try to be safe, and make sure we do what we got to do, keep an eye on the kids, and dropping them off," says Lewis, a 12 year Bus Driver.
It's a system in place to keep children safe and parents at ease.
"You want to make sure the jobs being done the right way, so parents should absolutely be comforted in knowing this helps us take accountability in all aspects of our operation," says Rob Doss, Director of Transportation Escambia County School District.