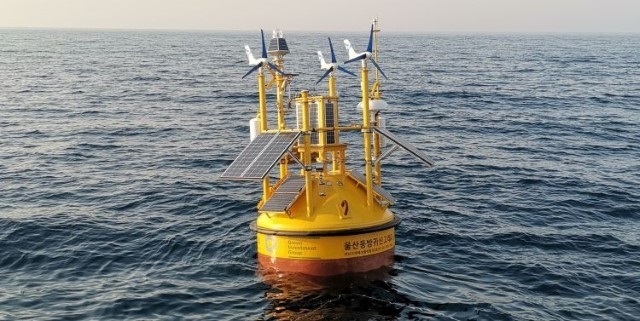 South Korea:  Green Investment Group Ltd (GIG) has announced it has installed Korea's first floating LiDAR unit at the site of its under-development 1.4-GW Ulsan floating wind power project off South Korea.
GIG, an infrastructure investment vehicle of Macquarie Group Ltd will build what will be South Korea's maiden offshore wind farm around 60km east of Ulsan City. The capacity will be installed in three 400-MW phases, the first one of which is planned to become operational in 2022.
The goal of the LiDAR will be to collect data related to the wind speed and direction that will help GIG design the offshore wind park and estimate its environmental impact. The resource assessment will run for about two years. During this period, the detailed project planning will continue, GIG said.
According to the statement, GIG is "actively" looking for local companies and academics willing to get involved in the project. Recently, it signed a memorandum of understanding (MOU) with local renewable energy fund manager Energy Infra Asset Management to deliver the project.