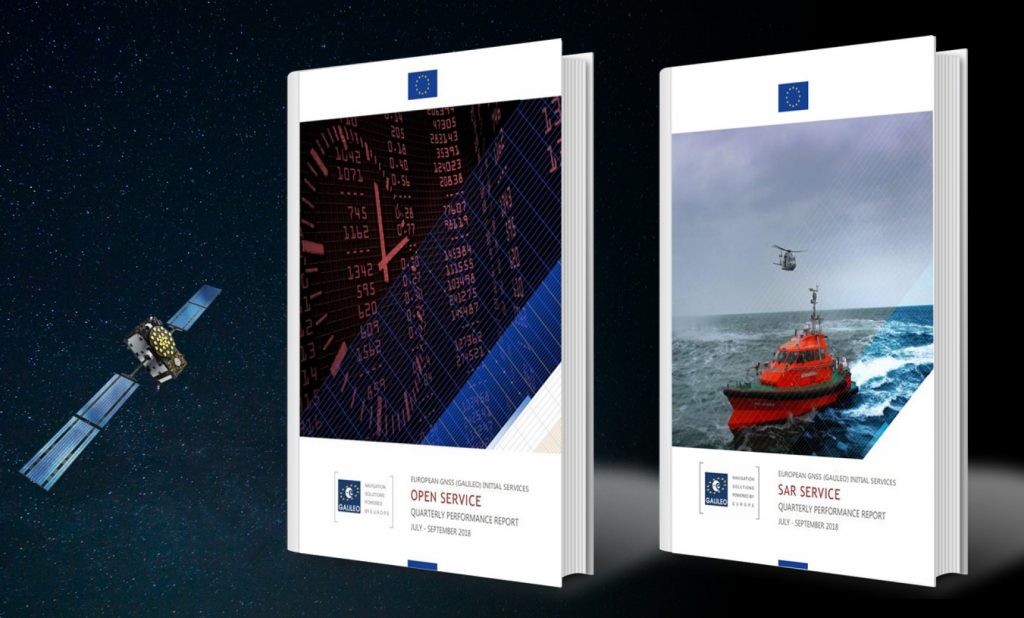 Czech Republic: The Open Source and SAR performance reports for the first quarter of 2019 has been published on the official website of the European GNSS Agency. The reports provide the status of the performance of the Galileo satellite for the first quarter.
These quarterly reports provide the public with the latest information on the Galileo OS and SAR/Galileo Initial Services performance statistics, measured against their Minimum Performance Levels (MPLs) has declared in their respective Galileo Service Definition Documents (OS – SDD and SAR – SDD). In particular, the reports provide information on parameters such as:
For Open Service: Initial Ranging Performance, Galileo to GPS Time Offset (GGTO) determination performance, Galileo Positioning Performance, the Timely Publication of NAGUs;
For SAR/Galileo Service: Detection and Location Performance and Infrastructure Availability Performance.
 Highlights from Q1-2019 on Galileo Open Service and SAR Service:
Some highlights from the Q1-2019 performance reports:
Open Service (see Performance Report)
The Availability of both the Galileo Ranging Service at the Worst User Location (WUL) and the Healthy Signal were significantly better than the MPLs (all above the MPL target of 87%). In particular, in the first quarter the first of these reached a monthly value of 100%for the entire quarter.
The Galileo UTC Determination Service Availability reached a monthly value of 100% for the entire quarter, exceeding the MPL target of 87%. Moreover, the GGTO Determination Availability comfortably exceeded the MPL target of 80% over the reported months (98.24% in January, 97.66% in February and 97.33% in March).
The target MPLs for Publishing NAGUs were met both for Planned (publication at least 24 hours before the start of a scheduled event) and Unplanned (publication no more than 72 hours after an unscheduled event starts) events. A total of 11 NAGUs were published on the GSC web portal in the reporting period.