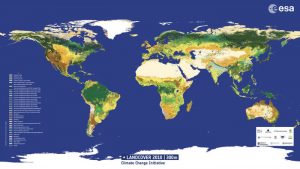 US: The scientific community has overwhelming evidence to show that climate change is leading to rising sea levels and more extreme storms. But many of you couldn't tell it by looking at the federal government's flood hazard maps, reported in an article published by Frontline.
The Federal Emergency Management Agency maps flood plains across the country. The maps are intended to show which areas are likely to flood so that local governments can better plan for disasters. They also determine who must buy flood insurance, and at what rates. The problem is, many of them aren't up to date. And even the latest maps don't take into account the anticipated effects of climate change, which will dramatically impact the potential for flooding.
"They're a very good tool for understanding what your flood risk was," said Robert Moore, a senior policy analyst at the Natural Resources Defense Council. "They tell you considerably less about what your flood risk will be."
When making maps, FEMA looks at the classic features that could contribute to flooding, according to Roy Wright, the agency's deputy associate administrator for insurance and mitigation. These features account for "today's risk," he said, and include, "What the bare earth looks like, what the built environment looks like, what the hydraulics and hydrology look like." For now, he said, FEMA only maps out future flood risk for communities that specifically request it.
Critics say that as a result, flood-related decisions across the country — from policy and funding to building codes and insurance rates — are based on maps made with historical data that underestimate the risk of disasters. Most have been updated in the last decade, but about 15 percent of maps still date back to the 1970s or 1980s, according to a FRONTLINE analysis of FEMA's map data. The flood map for New Orleans, for example, was most recently updated in 1984, although a new map should be released this year.
FEMA did not immediately respond to a request for comment on the findings from the FRONTLINE analysis.
"It's entirely backward looking," said Michael Gerrard, who directs Columbia Law School's Sabin Center for Climate Change Law. "The floods of 20 years ago are not as bad as the floods that are going to be 20 years from now. But [FEMA's maps] only look at historic experience."
At FEMA, Wright said that the agency is working toward a more forward-looking approach to mapping. In December, a technical committee made several recommendations, and the agency has "done some pilots already in terms of ways we can include [future conditions]."
Source: PBS