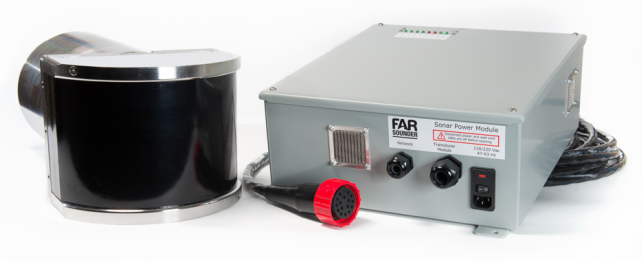 US: Navigation sonar system providing company, FarSounder, has been awarded a contract to provide FarSounder-1000 systems for two US Navy transferred OSPREY Class Mine Hunter Coastal (MHC) Vessels.
The FarSounder-1000 3D Forward Looking Sonar (FLS) system offers users safe navigation by providing real-time navigation information ahead of the vessel operating at full range even in shallow water.
The user is able to make navigation decisions with a quick view of the FarSounder display software running on the marinised bridge computer.
The systems were sold by FarSounder's dealer Voyager Maritime Alliance Group of Ft. Lauderdale, FL via their customer, VSE Corporation. VSE's delivery order is under a Foreign Military Sales (FMS) contract through the Naval Sea Systems Command (NAVSEA) International Fleet Support Program.
Voyager Maritime Alliance Group is an active FarSounder dealer with years of systems integration experience. With their global capability, their team is available to set-up and commission FarSounder's state of the art systems.