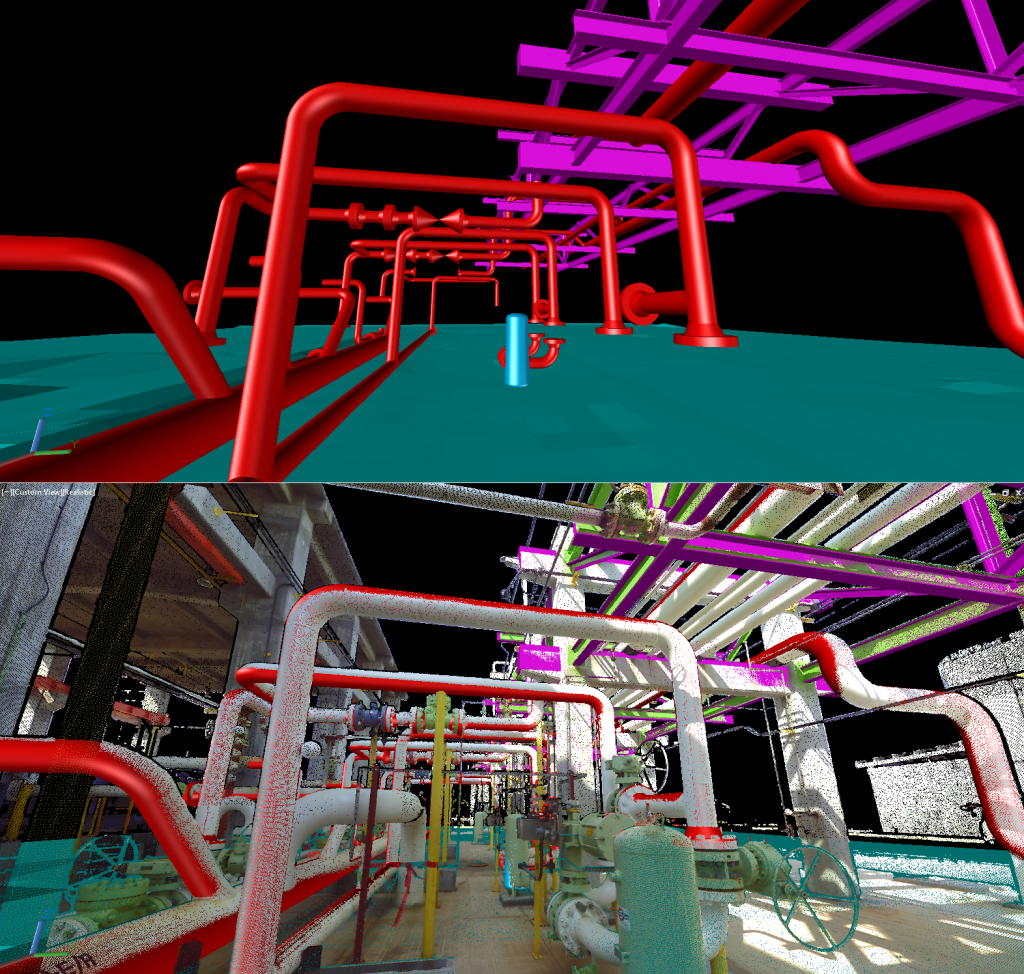 US: FARO has announced the release of its PointSense v17.5, which will provide powerful new tools for extracting and aligning building and plant features from point cloud data inside Revit and AutoCAD.
PointSense 17.5 for AutoCAD provides more customized tools for the extraction of building components, such as walls, windows and doors. After extracting the building components, architects benefit from new alignment tools that dramatically speed up the process of delivering 2D plans from 3D point clouds.
In addition to these new features for architects, industrial facility designers also benefit from new functions for creating 3D plant models. One of the several new features is an automated cylinder extraction tool, which reduces time and simplifies 3D modeling of piping from point clouds.
Besides new tools in PointSense for AutoCAD, PointSense 17.5 for Revit also speeds up workflows with a new toolset for pipe modeling and a new visualization tool that shows the user only the relevant parts of the scan project that they are interested in.
"With the new pipe modeling and visualization tools in PointSense for Revit and the advanced functionality for architects in PointSense for AutoCAD, customers will see a dramatic increase in their daily efficiency," stated Joe Arezone, FARO's Chief Commercial Officer. "MEP engineers can work directly inside Revit, without having to use third party software tools for pipe documentation, and architects will benefit from faster alignment workflows."