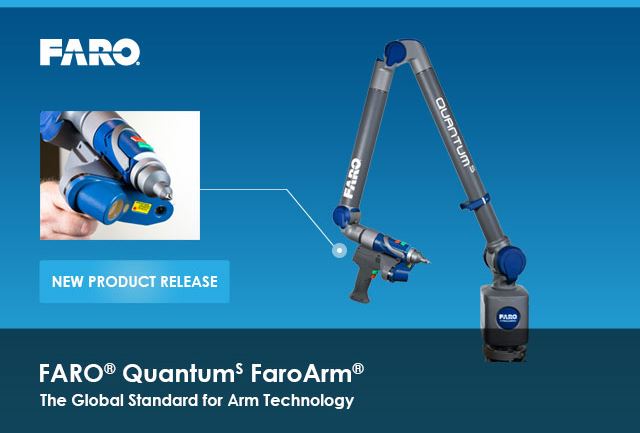 US: FARO introduces the new FARO QuantumS FaroArm. This introduction extends FARO leadership in value and performance in the manufacturing inspection process through best in class performance and durability, enhanced ergonomics and extreme portability.
The QuantumS is certified to ISO 10360 -12:2016, the most rigorous international measurement quality standard in existence. This global standard, unlike the various regional standards such as VDI/VDE 2617, establishes the consistent, critical testing procedures that enable objective performance comparisons across any and all Articulated Arm Coordinate Measuring devices.
Also, the QuantumS sets a new standard for ruggedness as it tests to the International Electrical Commission (IEC 60068 -2) standards for shock, vibration and temperature stress relief.
The features conglomerate:
Innovative Design for Highest Performance and Reliability
Excellent Ergonomics and Usability
High Speed Wireless Operation
Extended Battery Use
Compliance with International Standard