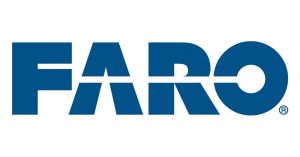 US: FARO the world's most trusted source for 3D measurement and imaging solutions for factory metrology, construction BIM, product design, public safety forensics, and 3D machine vision applications has announced the acquisition of Lanmark Controls, Inc.
Located in Acton, Massachusetts, Lanmark is a leading provider of high-speed laser marking control boards and intuitive, user-friendly laser marking software enabling integrators and product managers to develop high-performance laser marking products.
"Lanmark's proven high-speed laser control technology competency is a critical component of FARO's future product development strategy as the market continues to move towards automated, in-line 3D inspection," stated Dr. Simon Raab, FARO's President and CEO. "Together with the laser control technology previously acquired in the acquisitions of Nutfield Technology and Laser Control Systems Limited, we have a dynamic technology platform that will accelerate our initiatives to disrupt the factory metrology and 3D machine.