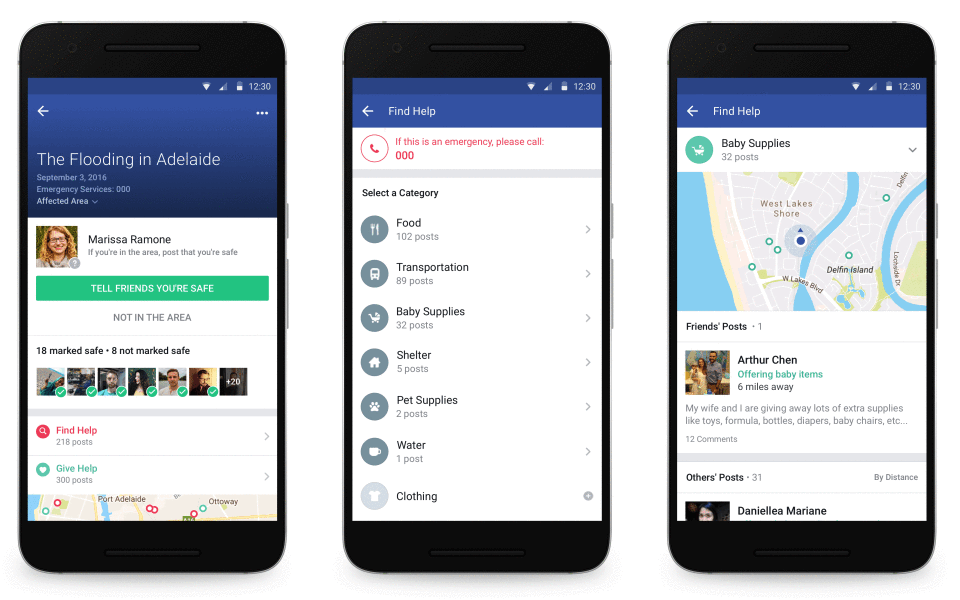 US: Facebook is shoring up its Community Help efforts by supporting companies like Lyft, Chase, International Medical Corps and Save the Children to provide necessary information and vital services, like food, transportation and shelter, to people trapped in crisis.
"Our priority is to build tools that help keep people safe and provide them with ways to get the help they need to recover and rebuild after a crisis," Facebook Social Good Product Lead Asha Sharma wrote in a blog.
Collaborating with Lyft and other companies, people in the midst of a crisis will be able to see if there are options for free Lyft rides or supplies via Direct Relief. The complete list of organizations currently on board also includes Chase, Feeding America, International Medical Corps, The California Department of Forestry and Fire, and Save the Children. Facebook has said it will extend it to other companies as well in the near future.
"At Lyft, we've long been committed to making safe and reliable transportation more accessible," Lyft Head of Social Impact Mike Masserman said. "Through Facebook's Community Help, we can provide relief rides directly to those in need during a crisis and help communities recover."
Facebook first launched Community Help last year in February with the intention to help people in the wake of natural disasters and building fires — two types of crises in which Safety Check would soon be activated.