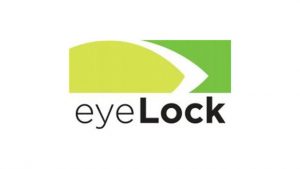 US: EyeLock LLC, a leader of iris-based identity authentication solutions, announced today the Company has completed its integration with the Genetec Security Center Synergis™ access control platform, ensuring dependable, rapid and hassle-free iris template management within the access control platform.
The Synergis IP access control system (ACS) heightens the security of an organization and increases its readiness to respond to incidents and threats, while leveraging any existing network and security equipment investments. With advanced security measures and support for an ever-growing number of 3rd-party access control devices, the Synergis system gives organizations the confidence to protect their people and assets.
"We are delighted to become a key part of the Genetec Synergis offering," said Jeff Carter, Chief Executive Officer of Eyelock. "By including Eyelock products that are fully integrated with Genetec access control systems, our network of experienced, value-added resellers and system integrators can help realize substantial features and business benefits for both our organizations."
In addition to speeding up the onboarding process by eliminating dual-data entry for the companies' mutual customers, the integrated interface with Synergis enables intelligent onboard memory management within the iris readers. Utilizing an individual's access control permissions, the system can determine and distribute iris templates only to doors which are necessary.
"The Genetec Security Center software developer's kit (SDK) enabled EyeLock to fully embed the entire iris enrollment process in the Security Center interface and provides a completely unified experience for the end-user," said Thibaut Louvet, Product Group Director for Access Control at Genetec. "Having a fully embedded experience with Synergis and the EyeLock biometric hardware will improve operational efficiency by accelerating onboarding and management of our access control users."
This integration is part of EyeLock's Identity Suite (EIS) and was written entirely using EyeLock's software development kit (SDK). The combination of EIS and the SDK allows significant enablement and acceleration of the onboarding of iris-based identity authentication technology onto a myriad of platforms including access control and IT security. Iris technology is now more efficient and cost-effective than ever before, and EyeLock's solutions are ready to be implemented uniformly on a global basis.
EyeLock has also entered into a business relationship with Genetec Inc. to offer its iris biometrics products within the Genetec network of certified channel partners, value-added resellers and system integrators.