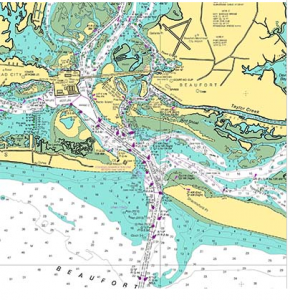 US: East View Geospatial (EVG) has announced an agreement with Kartverket, the Norwegian Mapping and Cadastre Authority, to offer digital nautical charts of Norwegian waters. This agreement expands upon the existing EVG-Kartverket partnership, allowing EVG to distribute GeoTIFF charts and S57 vector data in addition to EVG's print-on-demand services for Kartverket charts.
As Norway's national mapping agency, Kartverket maintains up-to-date authoritative nautical charts of Norwegian waters. EVG has direct access to the latest digital files for all Kartverket charts, ensuring customers receive the most up-to-date edition of a chart, regardless of format. In addition, new GeoTIFF and vector data format options provide users with greater flexibility in working with the charts and mean that delivery time is greatly reduced.
With this latest agreement, East View Geospatial continues its mission to provide its customers with up-to-date geospatial data from across the globe. More information on the Norwegian nautical chart series can be found on its website
About EVG
East View Geospatial was founded in 1989 and is headquartered in Minneapolis, Minnesota, USA. East View is comprised of East View Information Services (www.eastview.com), East View Geospatial (www.geospatial.com) and East View Map Link (www.maplink.com). East View maintains thousands of supplier/publisher relationships throughout the world for maps and geospatial data and Russian, Arabic and Chinese-produced social and hard science content. East View manages a data center, library and warehouse in Minneapolis where it hosts and stores dozens of foreign language databases, hundreds of thousands of maps and atlases and millions of geospatial, Russian, Chinese and Arabic metadata records. Uncommon Information. Extraordinary Places. East View.