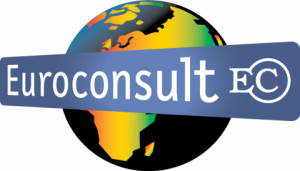 France: Awards were presented to the five most promising start-ups, as selected by an independent jury, during the FinSpace cocktail reception at the annual Euroconsult Summit for Satellite Financing which brings together the leading decision makers of the satellite-enabled business sector. FinSpace is supported by Fundação para a Ciência e a Tecnologia (FCT), the Portuguese Funding Agency for Science and Technology, and Raymond James.
The five winners were selected from twenty-two finalists based on the assessment of qualitative criteria, including innovation, existing and future customer base, amount of capital raised, level of maturity and market approach.
The winners won the opportunity to present their projects during the FinSpace event and cocktail reception and also €10,000 worth of Euroconsult's research products and six months' public relations support with Communications Smart, a PR agency that supported the FinSpace initiative.
The jury, which has been in deliberation over the summer, was composed of leading figures from the satellite industry:
Jury President: Jean-Jacques Dordain, Member of Advisory Board, SpaceResources.lu
Pacôme Révillon, CEO, Euroconsult
Pete Worden, Chairman, Breakthrough Prize Foundation
Will Porteous, Partner, COO, RRE Ventures
Ric Prentiss, Managing Director Telecom Research, Raymond James & Asso.
Serge Van Herck, Space Entrepreneur
"The success of FinSpace is one of the many signs demonstrating that new space is also moving in Europe. It is a wide movement, involving many actors, public agencies, traditional and new, big and small, entrepreneurs and investors; they are all contributing to make the movement irreversible and sustainable, including in Europe. Congratulations to the top 5 which have been short listed from 22 promising ones," said Jean-Jacques Dordain, Jury President & Member of Advisory Board, SpaceResources.lu.
"The future and growth of our industry will be shaped through innovative ideas and disruption. The FinSpace Awards recognize the most promising start-ups for their outstanding new concepts and initiatives, while at the same time facilitating exchanges and the formation of partnerships between them, established industry players and investors," said Pacôme Révillon, CEO, Euroconsult.
Euroconsult, the leading global consulting firm specializing in space markets, announced award winners on September 14th 2017, during the World Satellite Business Week 2017 conference, an annual event based in Paris that brings together influential representatives from the global satellite communications and information business sectors. The awards were given on basis of performance analysis of key market players, and evaluated by a panel of industry experts from SatelliteFinance, Space News and the analyst team at Euroconsult.