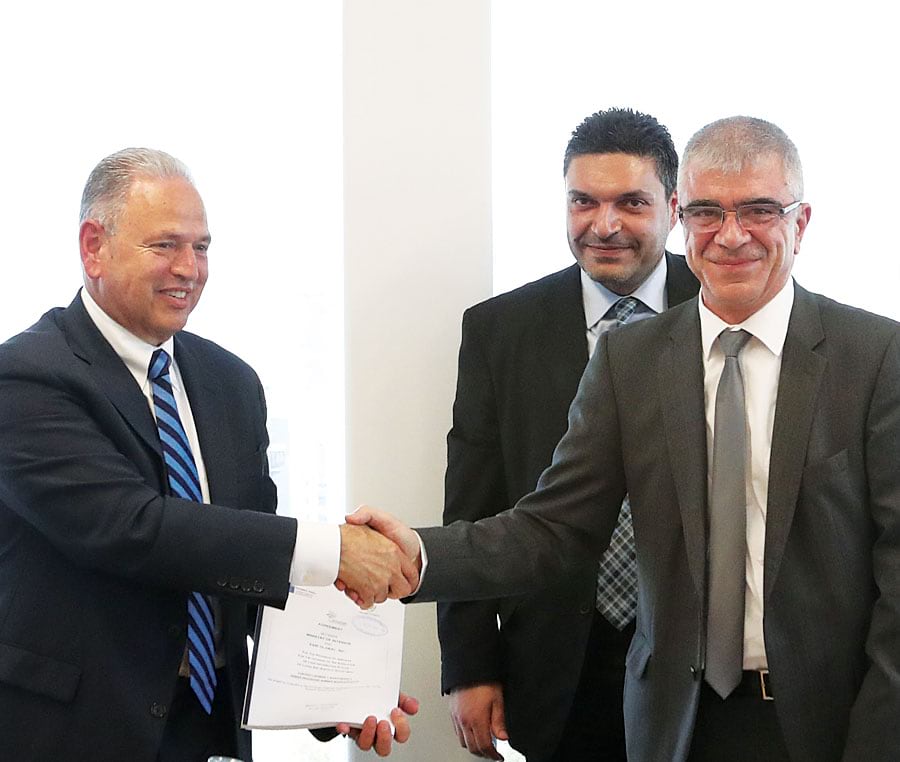 Cyprus: The Department of Lands and Surveys, within the Ministry of Interior, signed an agreement with Esri to upgrade its current GIS, called the Cyprus Integrated Land Information System (CILIS). CILIS currently underpins all cadastre and land registration processes and procedures in the Mediterranean island nation and will become a government-wide system based on the ArcGIS platform, covering the whole country.
"Cyprus will become one of the leading places in Europe to have an integrated land registry and taxation system based entirely on Esri technology," said Mark Williams, a senior consultant at Esri and the project manager for this cadastral system upgrade. "At the end of the project, Cyprus will have one of the more sophisticated cadastre systems in the world."
The Department of Lands and Surveys is seen as one of the most important government divisions in Cyprus because everything else depends on it, according to Constantinos Papantoniou, the technical consultant at Esri who is the technical lead on the project.
"If citizens want to buy land, a house, or an apartment, they have to go to the lands and surveys department to get the titles," he said. "Other government entities get data from the Department of Lands and Surveys as well, including the Ministry of Defence, the Ministry of Finance, the Ministry of Interior, and the Ministry of Foreign Affairs."
At the signing ceremony, Minister of Interior Constantinos Petrides stated that the Department of Lands and Surveys is likely the largest provider of property-related data in Cyprus and is certainly the country's primary provider of GIS data. According to him, that makes this upgrade all the more urgent.
"The task and end result is the development of a highly solid product [that] will take us forward smoothly in order to cope with all the speedy, changing trends in both technology and…the highly demanding property sector in Cyprus—a sector [that] is escalating successfully…after the recent economic crisis due to the hard work, the careful planning, and the setting up of new goals [for] the government," he said. "This important sector needs to continuously be supported by fast and friendly, nonbureaucratic procedures; a solid and highly effective land registration and cadastral system; as well as efficient IT technology."
By taking advantage of many of the ArcGIS platform's commercial off-the-shelf (COTS) solutions, the new version of CILIS will enable the Department of Lands and Surveys to benefit from industry best practices and new GIS capabilities as they become available. Cyprus's already-robust cadastral system now has a seamless path forward.