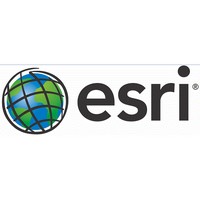 US: Esri has recognized the online research projects of middle school and high school students who entered its third annual national competition showcasing the use of geospatial technology at the Esri User Conference (Esri UC). The winners showed off their creations in the Esri UC Map Gallery before the world's largest gathering of geographic information system (GIS) users.
Over 500 teams and individual students submitted mapping projects on local and state issues. The national prize—awarded to one submission from a high school and one from a middle school—is a trip to the Education Summit @ Esri UC in San Diego, California.
Top honors were awarded to an 8th grader tracking Legionnaires' Disease in Minnesota and a 12th grader examining quarries in southeastern Michigan. Honorable mentions went to a high school team that tracked heavy metals in Los Angeles Harbor and to a middle schooler from the Seattle area who examined a measles outbreak. Other students tracked endangered prairie plants, measured the influence of wildfires and topography on air quality, explored the impacts of urbanization, and studied the
relationship between specialty schools and academic success.
The competition gives students an extra opportunity to use GIS software from Esri, offered free to every K–12 school and formal youth club for instruction. After learning basic skills in class, students work on their own to find or create data, integrate it, analyze relationships, and present their findings in an Esri Story Maps or web application.
"Esri has always been deeply committed to supporting the role of GIS in education, especially early on," said Jack Dangermond, Esri founder and president. "Experience with geospatial technology gives students the equipment to handle increasingly complex data and gain deeper geographic awareness and an understanding of how to more effectively tackle the modern global issues they face."
The ArcGIS Online School Competition began after Minnesota ran a successful state-based competition in 2016 and encouraged Esri to use the model nationally. "Integrating GIS into social studies and science curriculums not only supports our state standards, it also boosts the development of critical-thinking skills," said Jim Hanson, consultant for Bloomington Public Schools in Minnesota