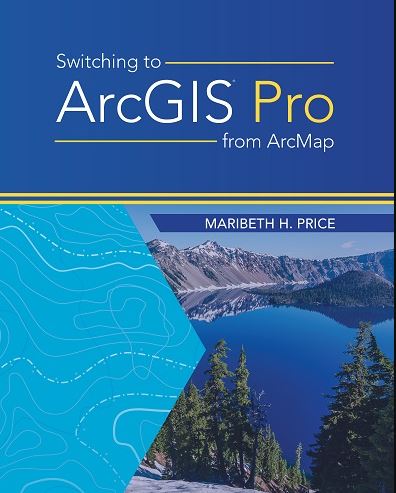 US: Esri, the global leader in location intelligence, today announced the publication ofSwitching to ArcGIS Pro from ArcMap.
The workbook offers existing ArcMap users a road map to successfully transition from using Esri ArcGIS Desktop software's ArcMap application to using the ArcGIS Pro application. For close to 20 years, many Esri software users have become skilled in using ArcMap to create maps, perform spatial analysis, manage geographic data, and then share the results. But ArcMap is soon to be retired, and Switching to ArcGIS Pro from ArcMap helps users retain that expertise as they switch to Esri's next generation ArcGIS Pro.
Best-selling GIS author Maribeth H. Price details the following benefits of ArcGIS Pro:
Improved performance that takes advantage of multicore architecture.
Seamless integration of two- and three-dimensional visualization, analysis, and editing.
Improved flexibility in creating dynamic labels.
Creating multiple layouts based on the same map or maps.
Tight integration with ArcGIS Online, making it easier to share maps and map services.
A more modern and intuitive GUI.
Expanded use of defaults that can make life easier for inexperienced users.
The author walks readers through what the book describes as the salient differences between ArcMap and ArcGIS Pro. Exercises help readers become accustomed to those changes and get hands-on experience using the new tools and workflows in ArcGIS Pro.
Readers will learn how to do the following:
Navigate and become familiar with the ribbon and tabs on the ArcGIS Pro graphical user interface (GUI).
Work with ArcGIS Pro projects—a new way of organizing datasets, maps, tools, and layers in one place.
Manage symbols, labels, and raster display.
Work with the new geoprocessing tools and tasks.
Manage tables, which differs from ArcMap in several ways.
Use a new editing interface.
Create multiple layouts from one map, something that could not be achieved using ArcMap.
Price points out the advantages of the ArcGIS Pro architecture, interface, and workflows and offers tips on how to easily adapt to new ways of doing things. While change is never easy, this book can make the transition much smoother