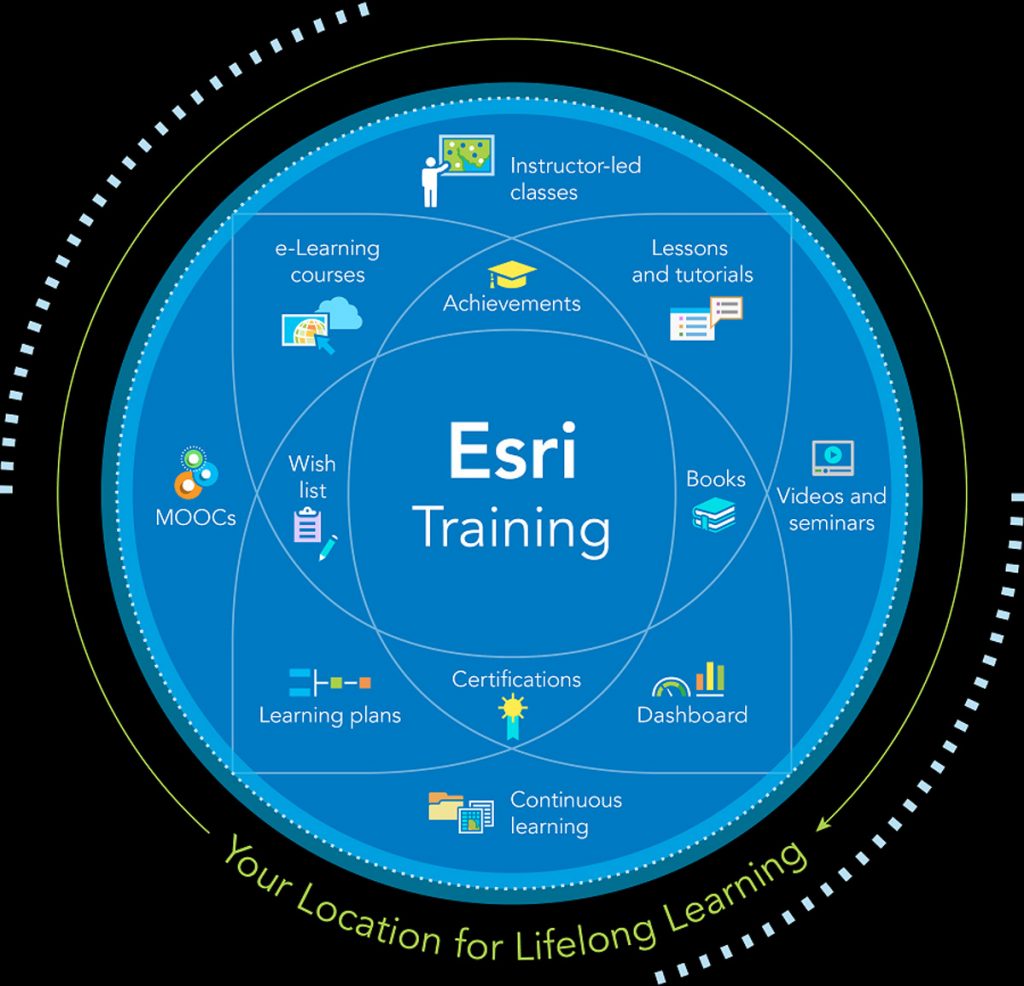 US: Esri has offered a free self-paced e-learning platform to customers through new training site. Because the ArcGIS platform is no longer the exclusive domain of the GIS team in many organizations, it's important that everyone who uses ArcGIS maps and apps can easily acquire the skills they need to be productive. Unlimited access to self-paced e-Learning will help with this.
"Esri encourages lifelong learning," Dangermond said in announcing the complimentary e-Learning at the Esri User Conference (Esri UC) in San Diego, California. "We are happy to offer organizations the opportunity to train more people in their workforce in how to use Esri ArcGIS at no additional cost."
Users within each organization will be able to access a wide variety of e-Learning content in one central location on the new website, which will go online this summer. The site will offer programs related to web courses, training seminars, Massive Open Online Courses (MOOCs), and teacher resources including GeoInquiries and SpatiaLABS. The platform will also feature Esri videos and learn ArcGIS lessons.
The new Training site will also be redesigned to simplify access to the vast amount of educational resources that Esri teams create on a regular basis. All the content is being professionally curated to make it easy to discover and start learning immediately. The new site will add features to make learning fun and engaging. At the site's initial release, users will have personal dashboards to view their learning activity, wish-listed items from the Esri Training Catalog, and progress through sequenced learning plans on focused topics.
Modern online learning elements such as gamification (earning points for completing learning activities), digital badges that validate course completion, and collaborative learning through social communities are being evaluated for the future. Patty McGray, director of customer education for Esri Training Services, said, "We're not just making a website, we're building a location for lifelong learning, where our users will be able to explore and have fun as they continually grow their geospatial knowledge and technology skills."
Click here to know more about the site.