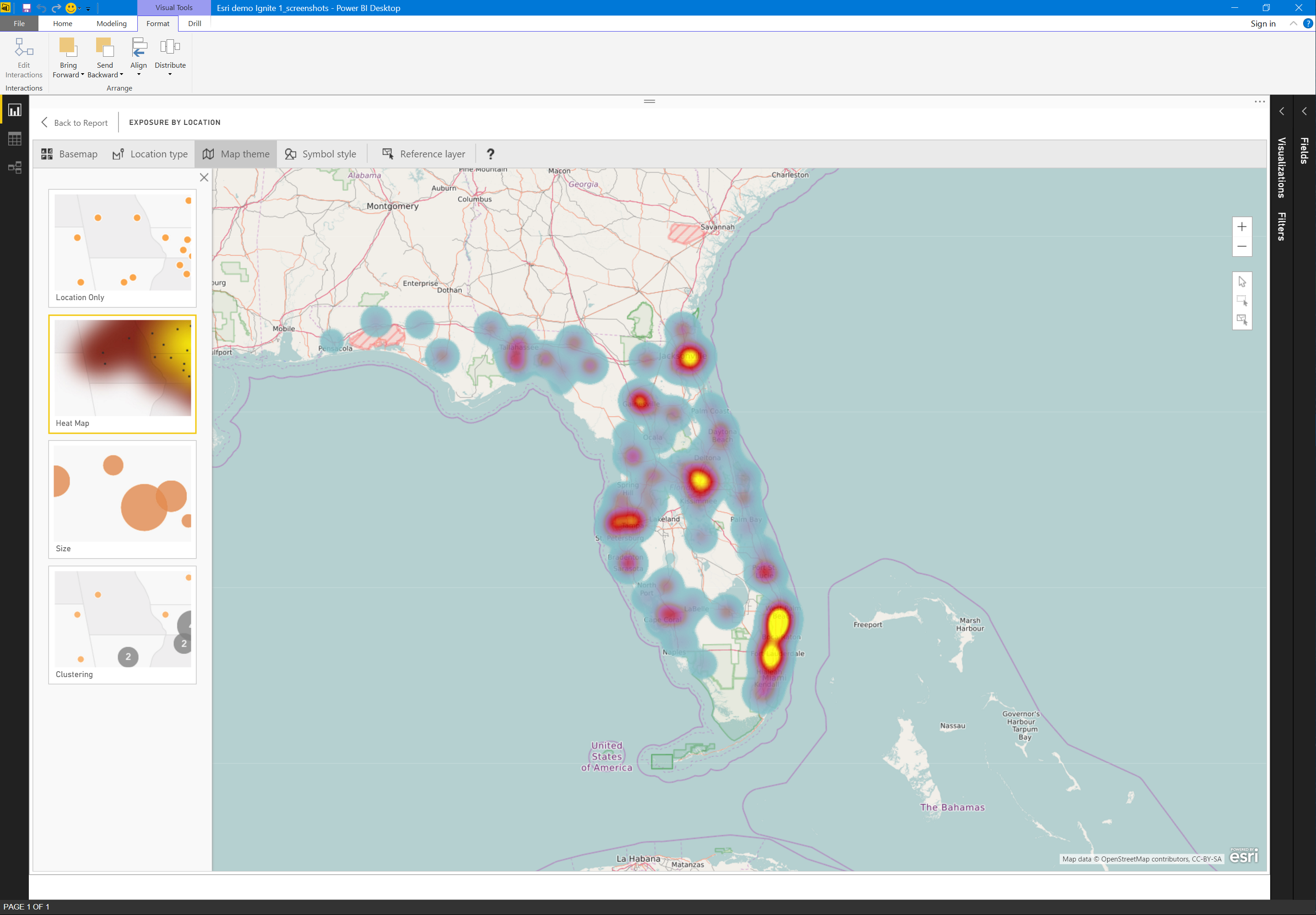 US: Esri has announced its new ArcGIS Maps for Power BI capabilities. Those who avail plus subscription will have access to global demographics, expanded data mapping, and more content from Esri's Living Atlas of the World, which is a collection of ready-to-use geographic information.
Power BI is a set of business analytics tools that allow enterprise users to create dashboard reports and data visualizations through a cloud-based server. With the help of integrated data and location intelligence from Esri's ArcGIS platform, Power BI enables business and data analysts to identify patterns that are revealed by geography.
The main features that users can access in November 2017 with the Plus subscription includes: Premium global demographic data (Users with free subscriptions can access US demographics); Verified, curated, ready-to-use authoritative data; 12 basemaps including satellite imagery, oceans, and terrain; the ability to plot up to one million points on a map each month.
Dirk Gorter, Esri director of product management, says "80 percent of the data that businesses deal with on a day-to-day basis has a location component. The new Plus subscription to ArcGIS Maps for Microsoft Power BI looks to shine a light on that location data with new spatial analytics capabilities"
He adds "We're excited to give ArcGIS Maps for Power BI user's access to more authoritative data and enhanced visualizations that give perspective and improve decision-making. Location-based information like drive-time areas that span across ZIP codes are becoming important sources of intelligence for businesses that need spatial insights to be more cost-effective and competitive."
"The interactive data visualization possible with Power BI, combined with Esri's collection of geographic data, provides our mutual customers the benefit of being able to make more informed, location-based decisions." says John Doyle, Senior Director of Product Marketing, Microsoft Corp.