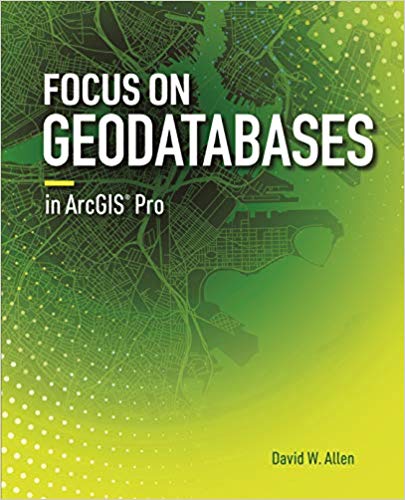 US: Esri has announced the publication of Focus on Geodatabases in ArcGIS Pro.
Author David Allen shares, "Data creation is one of the costliest aspects of GIS implementation that organizations face. Consequently, the ability to import existing data from other digital formats into your geodatabase has the potential for significant cost savings if it's done correctly. Carefully designing a geodatabase schema and building geodatabases that include data integrity rules will pay great rewards."
Focus on Geodatabases in ArcGIS Pro explains the importance of such things as data integrity rules and geodatabase topology and then puts that information into practice with tutorials that enable readers to apply what they learn.
This workbook will help users focus on how to create and use a geodatabase, the primary information model across the ArcGIS platform, whether for local or enterprise use or with online or mobile applications. It is a great addition to any GIS best-practices library, and a particularly great complement to the end of an introductory GIS course. Instructor resources are available by request.