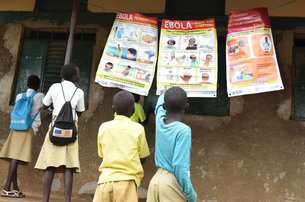 USA: ESA's ɸ-lab and UNICEF are soon going to work together to reap the benefits of earth observation with the help of digital technology in order to reach out the most vulnerable parts of Earth.
At the ESA's ɸ-week event, Manuel Garcia-Herranz from UNICEF Innovation highlighted the critical problem of growing population and poverty which is leading to greater urbanization and increasing risk of climate change, especially in poorer parts of the world.
To handle such challenges efficiently, UNICEF Innovation is looking to take advantage of technologies such as blockchain, artificial intelligence, deep learning and Big Data along with earth observation.
Also another aspect that would help to overcome these challenges is by investing in better and faster data collection. New methods of collecting Big Data and real-time information will lead to better analytics. Using these technologies, organizations like UNICEF will get a better overview of the needs of vulnerable populations and where best to invest resources.
Stressing on the need to have better collaboration between businesses, governments and other organizations, Dr. Garcia-Herranz said, "Data captures many different aspects of human behavior, mobility and environmental patterns. Working together with the tech sector, governments and other organizations we can use data to shape responses to disasters, epidemics and other challenges.n"
Giving an example of the importance of digitized information,  Dr. Garcia-Herranz further said that people travel more, epidemics can easily turn into pandemics. The Ebola outbreak in 2014–15 is a clear example where the virus reached Monrovia, the capital of Liberia, and Freetown, the capital of Sierra Leone, and even Europe and the US.
"Ebola is essentially a disease that starts in forested areas. We are currently fighting an outbreak in the Democratic Republic of Congo, but it is getting dangerously close to neighboring countries. While the country is making enormous efforts to digitize information, the fact is there are very few data in places like this," adds Dr. Garcia-Herran.