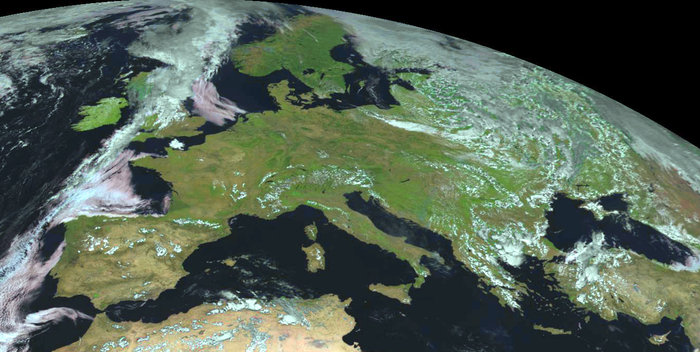 France: ESA has announced a new school project for students between the ages of 8 and 15, which will kick off in the beginning of October 2018 and run throughout the school year. Students will be challenged to 'make a difference'; they will identify a climate problem by observing their local environment and be tasked to investigate it as 'Climate Detectives' by using satellite images or ground measurements. Based on their results, teams can propose ways to monitor or raise awareness of the problem. The students will learn about climate on Earth as a complex and changing system and the importance of respecting our environment.
In collaboration with the ESA Climate Office and European Space Education Resource Offices (ESEROs), at key phases of the project, experts in the field of Earth observation and climate will support the teams by giving written feedback on their project plans. An online event with a scientist will also be organized to offer teams inspiration and guidance for their practical work.  All partici­pating teams will share their research findings through a dedicated project website.
Participation is open to teams of students, aged 8-15, from an ESA Member State or Associate Member State1. Teams must be led by a teacher and must include at least 6 students up to a whole class.
The ESA Education Office, in collaboration with the ESEROs, is preparing new classroom resources. These cover the topics of weather and climate, seasons, Earth and atmosphere, and natural and human-made disasters.