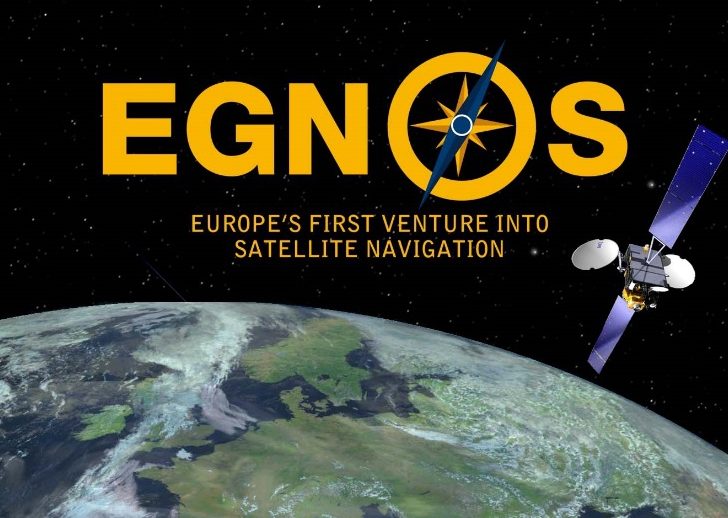 France: ESA has chosen Airbus as the main contractor to develop EGNOS V3, the next generation of Europe's Satellite Based Augmentation System (SBAS). Airbus was awarded the contract for managing EGNOS development under a working arrangement signed with the European GNSS Agency (GSA).
For the next generation of the EGNOS augmentation system, the GSA requested the complete overhaul of the EGNOS ground segment, which was becoming obsolete. This modernization programme will see the deployment of EGNOS V3 in ground stations at more than 50 sites in Europe, and surrounding countries.
The GSA also requested the development of new EGNOS capabilities to support the augmentation of a second GPS signal (L5) and of the Galileo signals E1-E5. Another requirement is that the system be made more robust, to deal with the increase in user numbers and to reflect their increasing dependence on EGNOS and its ground applications – in some countries (e.g. France) instrument landing systems (ILS) are being decommissioned on several airports because the civil aviation authorities have decided instead to rely on EGNOS.
Under the contract, which was signed on January 26 2018, the ESA and Airbus will provide the GSA with two EGNOS upgrade versions. EGNOS V3.1 will ensure continuity of EGNOS augmentation of GPS L1, but with a more resilient performance, while EGNOS V3.2 will support a new SBAS service, transmitting on the L5 frequency, which will augment Galileo L1/E1 – L5/E5 along with GPS.
The GSA's request for EGNOS V3 development is part of its overall EGNOS modernization programme that also includes renewal of the space segment. As part of this programme, the GSA has contracted Eutelsat for the preparation and service provision phases of the EGNOS GEO-3 payload, to be hosted on the EUTELSAT 5 West B satellite that is due to be launched this year. Furthermore, the GSA will soon publish a request for information (RFI) on opportunities to deploy future new EGNOS payloads.
The programme also covers Europe's contribution to the development of new SBAS standards for aviation in coordination with ICAO, RTCA and EUROCAE, and the development of a prototype of the SBAS-DFMC multi-frequency (L1-L5), multi-constellation (Galileo-GPS) receiver for aviation, which is being developed by Thales Avionics. After 2025, SBAS-DFMC users will be able to use the new service thanks to EGNOS L5 geo-stationary signals.
In parallel with the EGNOS modernization programme, the GSA, with the support of ESSP, ESA and TAS-F, is maintaining the efficient operation of EGNOS V2 until it is time to move to EGNOS V3. For current EGNOS users, the transition between EGNOS V2 and EGNOS V3 will be seamless, as the new system is being developed with backward compatibility.