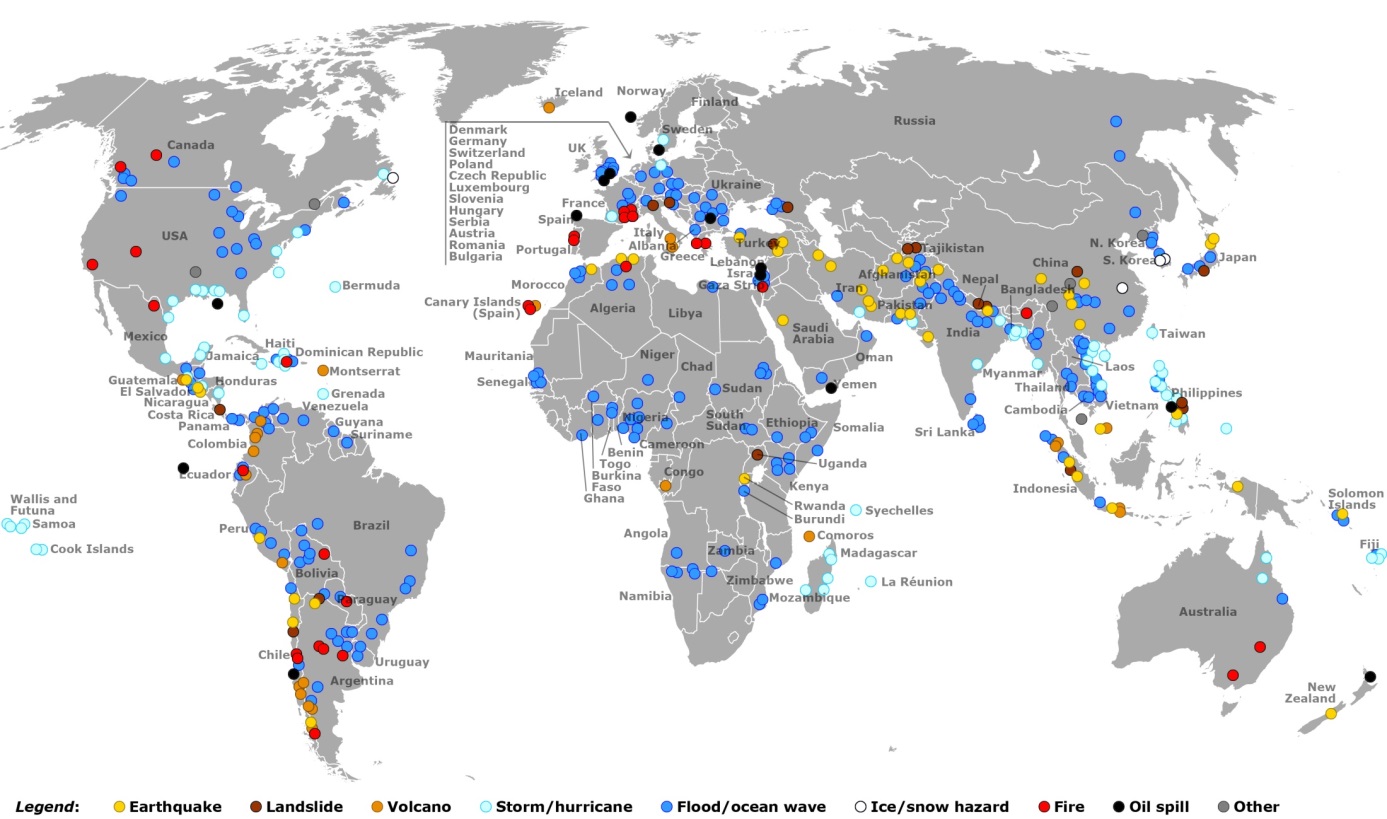 France: When disaster takes a severe toll, a group of international space agencies pool their resources and collectively deploy their expertise to support relief and rehabilitation efforts on the ground. For the next six months, ESA will be leading the International Charter Space and Major Disasters as it brings information from satellites to the aid of those who need it the most.
Every six months, a different member takes the role of Primus Inter Pares, or Charter lead, in simple language. Last week, ESA assumed this role for the sixth time, and it is responsible for ensuring that the Charter's policies, rules and protocols are respected.
ESA will also forge new partnerships with the space and the disaster risk-reduction communities.
"ESA plans to ensure that not only the operational activities of the Charter are running smoothly but will also prepare for future challenges," said Maurice Borgeaud, head of ESA's Earth Observation Science, Applications and Climate Department.
"Future challenges include the likely increase of the calls on the Charter, international collaboration with key partners running similar activities, and taking advantage of the ever-increasing availability of Earth observation data."
Founded by ESA and the French and Canadian space agencies, the Charter is an international collaboration between 16 owners or operators of Earth observation missions. It provides rapid access to satellite data to assist disaster management authorities in the event of a natural or man-made disaster.
The value of the initiative lies in being able to mobilize agencies around the world and benefit from their knowhow and their satellites through a single access point that operates 24 hours a day, 7 days a week and at no cost to the user.
Since its first request for support, in 2000, the Charter has called on space assets on many occasions, helping to respond to more than 520 disasters in more than 120 countries.
Recent activations have included Hurricanes Irma and Maria, that struck the United States and Caribbean in September, as well as the 7.1-magnitude earthquake that struck central Mexico on 19 September.
On an average, the Charter is activated about 40 times a year. But this year has been particularly hectic, already exceeding that average. In August and September alone, there have been 16 activations, which is twice the monthly average.