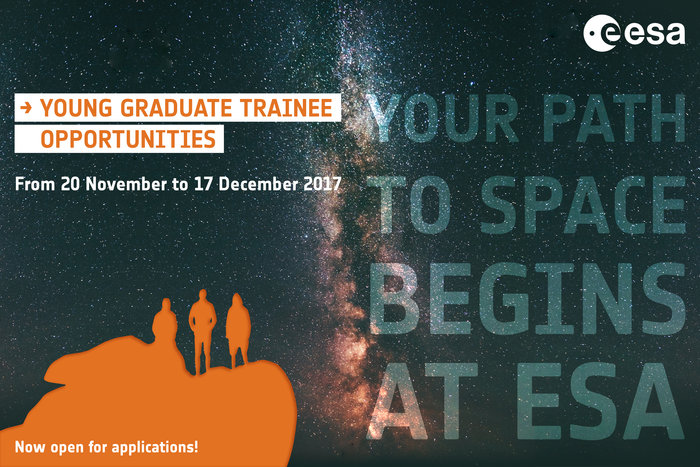 France: ESA has announced the opportunities for Young Graduate Trainee (YGT) program and they will be opening from November 20 to December 17, 2017.
This high-caliber program is of one-year duration and provides successful applicants an opportunity to gain valuable experience in the development and operation of space missions.
If a person has recently graduated or is about to graduate and is keen to gain experience in a stimulating international environment then he should browse the ESA list of opportunities here and select the one that best matches his interests and profile.
ESA is looking for bright minds to join its teams!
More information about the ESA YGT program and the selection and application procedures are available on its website