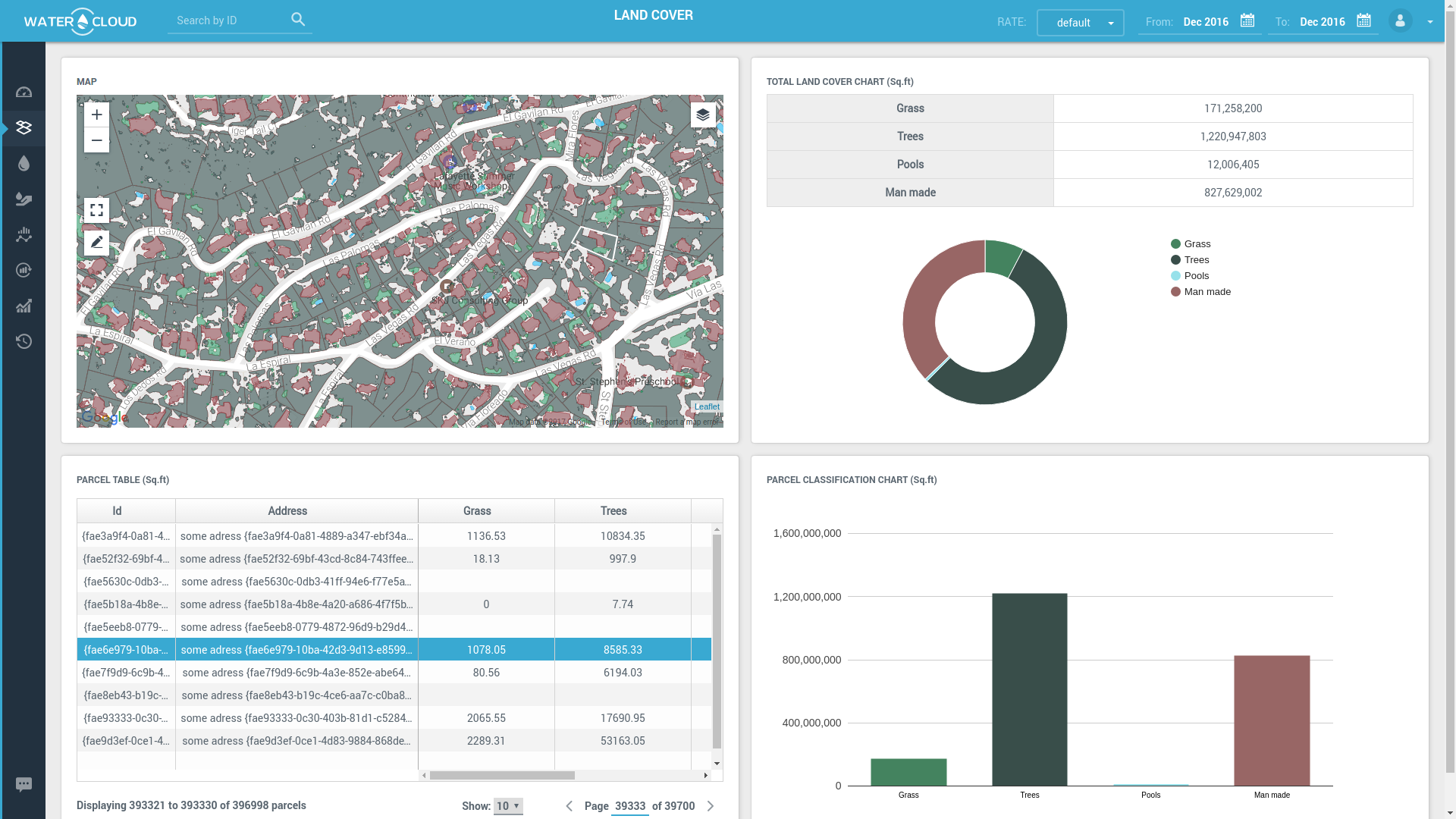 US: In order to meet their goals on water conservation, the California Department of Water Resources said that they will need to reduce water consumption in each water district by 20% by 2020. The plan is laid out in 20×2020 Water Conservation Plan, a statewide road map to maximize the state's urban water efficiency and conservation opportunities between 2009 and 2020.
The California-based EOS has developed an exact, inexpensive, proven program to deal with the situation in the state and developed a comprehensive outdoor water management tool, Water Cloud.
Water Cloud is an automated cloud based software solution, which provides land cover classification. It scientifically calculates the target water consumption by individual properties and contrasts it with actual water consumption to reach water conservation goals.
Water Cloud is an equitable, scientific suggestion tool to make and justify decisions using tiered water rates. It can quickly identify wasteful water users so every customer can get a reasonable explanation as to why they were assigned to a specific tier.
The analytical basis for the calculations, and the analysis and the creation of the optimal rate system of water consumption is based on the following:
classification of the landscape of each individual property
application of evaporation rates for different classes of irrigated surface in the different climatic zones of the State of California
registration of daily changing weather conditions
target water budget comparison with actual water meter readings
The EOS calculations are based on the California Department of Water Resources published target methodologies and CIMIS data program for an accurate and equitable calculation of target water consumption rates tailored to every individual property.
The main objective of Water Cloud is to identify wasteful water users, those who have the greatest potential to reduce the consumption. These individuals would be able to fill the budget deficit by reducing water consumption by 20%, if the increased rate were applied.
From now on, EOS innovative water resource management tools can be used nationwide by water agencies and homeowners who want more efficient conservation and who are working toward water district revenue stability. Water Cloud technology is available and appropriate for any area where water usage needs to be evaluated or planned effectively.
Water Cloud provides users with the ultimate playground where they can model the implementation of tiered water rates. It analyzes the effect of accepting different types of tiered rates to show which one would be the most efficient from a financial point of view.
By using EOS technologies, Water Cloud offers a highly scalable web-service that supports water conservation and revenue stability for water utilities.