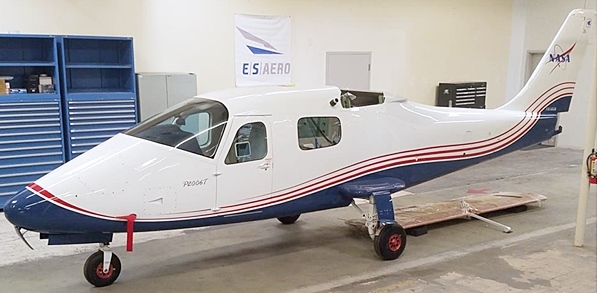 USA: Empirical Systems Aerospace has announced the receipt of a follow-on purchase order from NASA Armstrong Flight Research Center for the X-57 "Maxwell", the first all-electric X-plane, for Wing and Distributed Electric Propulsion System Integration.
ESAero has previously completed multiple contracts for system analysis and design phases, while wing fabrication, load testing, and integration is currently underway.
This new Task Order calls for the integration of an experimental, high-aspect ratio wing to the aircraft including all flight structure, flight propulsion systems and sensors. The contract will also address recently realized requirements for traction system modifications, followed by environmental testing of key subsystems and instrumentation.
In addition, ESAero will support NASA aircraft and system verification and validation efforts. This next step will support NASA and the UAM Industry better understand the challenges and bring the robustness required for distributed electric air vehicle propulsion operation.
Additionally, the high-lift features of the distributed propulsion will help the team to better understand the unique flight control attributes of distributed propulsion systems, both Fixed Wing and VTOL.
Like previous work on the X-57 "Maxwell", many of the critical lessons learned will be released and provided to Industry to enable safe and efficient UAM, eVTOL and electric Fixed Wing operations.
"Conducting these important integrations and test efforts will enable us to lead these new electric air vehicle propulsion components and technologies into the qualification and certification process, keys to expanding the UAS and UAM markets.
Lessons learned from this effort will benefit our existing DoD and Commercial UAS manufacturing lines, but also our subsystem, qualification, standards development and certification work for air-vehicle electric and hybrid-electric propulsion customers in the eVTOL and UAM space.
Specific thanks to NASA for their confidence in a small business to continue to conduct this important work on X-57," – Andrew R. Gibson, President & CEO, Co-Founder.