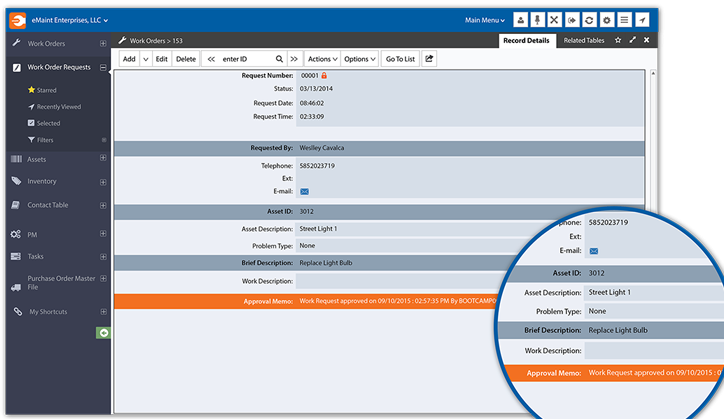 US: eMaint Enterprises has added an interactive image mapping feature to its maintenance management product. The feature allows organizations to visualize their aviation maintenance management data on a floor plan, schematic, site map or any other image.
Users can upload an image via eMaint's document storage feature and place pins on it that point to their asset, work order, work request or inventory record. When users hover over each pin, they will see a snapshot of the pinpointed item and can click for direct access to the full record, work history and schedule work.
eMaint's Interactive Image Mapping enables organizations to access key data through a graphical interface. Rather than viewing lists of data, users can now see a graphical depiction of data placed throughout an image of a building or piece of equipment. The feature is available as part of eMaint's latest product release.