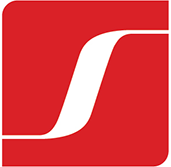 Switzerland: Elektro Gorenjska is an electric distribution company in the northwest part of Slovenia that ensures delivery of electricity to more than 88.900 users. The innovative and quality-awarded company has defined its IT development strategy a couple of years ago and is following the roadmap into the implementation of unified and integrated information systems using the CIM standard. Open, flexible and interoperable GIS system with proven references was requested in public tender won by GDi, a local AED-SICAD partner. The project started in November 2017. In the forthcoming months, the UT for ArcGIS desktop as well as web components will be implemented on the migrated and consolidated asset data.
The IT strategy recognizes GIS as one of the core IT systems and UT for ArcGIS will serve as a main tool to manage and analyze electrical grid assets data. Both customized mapping and schematics tools will be used to implement user requirements.
The GIS system will integrate with other systems (Microsoft Dynamics NAV, SCADA/DMS control center and other specific IT systems) mostly via an Enterprise System Bus using standard CIM format for the data exchange. The project will be completed in 20 months and a new GIS is expected to provide high-quality data for other systems required to manage a modern electrical grid.
Jurij Jerina, technical director at Elektro Gorenjska, explains that "following our general company and IT strategy we decided to implement a new GIS. After the period of detailed analysis, we chose the Slovenian company GDi as our GIS contractor. We see GDi as a highly professional and trustworthy company who offers one of the best GIS products. The implementation of the AED-SICAD product based on the Esri platform is a big challenge for Elektro Gorenjska and our experts and I should say we are looking forward to cooperate with GDi."