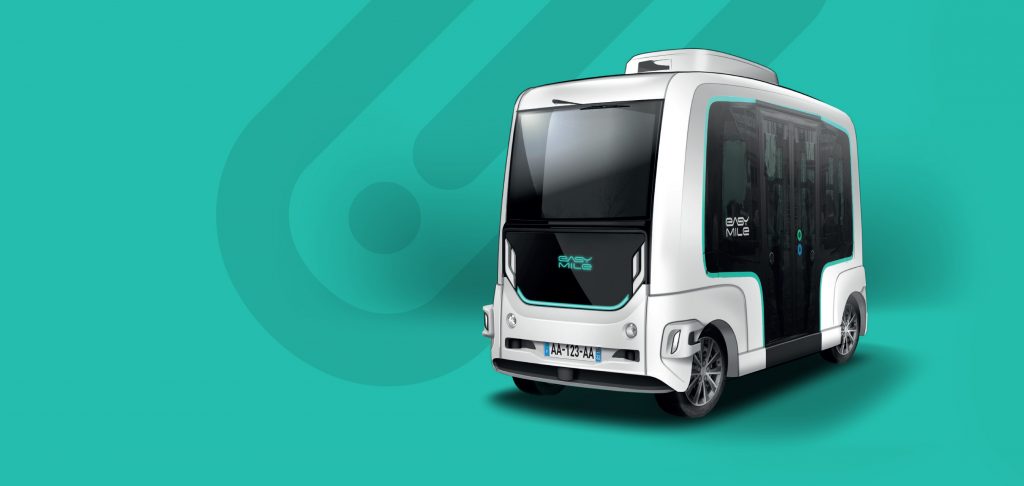 Sweden: EasyMile has announced the launch of its new EZ10 electric driverless shuttle, which is the first such vehicle in the world ready to operate without an on-board attendant, according to EasyMile. 
With most driverless operations including one or two attendants on board the vehicle, EasyMile has spent the last eight months conducting one of the first deployments in the world that relies purely on a remote supervisor. The shuttle is supervised by a fully trained supervisor from a remote control center, who uses a real-time data stream to monitor the autonomous vehicle, and ensure communication with passengers.
"EasyMile's technology has now reached a maturity and reliability level that allows us to deploy EZ10 shuttles without an attendant on board," says Gilbert Gagnaire, founder and CEO of EasyMile.
​"Right now they are mostly used in controlled environments, but as our software progresses they will be able to run in more complex environments. Passengers' feedback has been very positive on all our tests and the legislation around the world is now coming together to enable this step forward."
EasyMile first launched its EZ10 shuttle back in April 2015. Capable of carrying up to 15 people, the shuttle complements existing transport services, and provides an answer to First Mile and Last Mile challenges.
Equipped with an automated inbuilt ramp and ADA (Americans with Disabilities Act) compliant wheelchair anchor points, the shuttle is easily accessible for people with reduced mobility.
Fully electric, the shuttle is also designed to not only improve air quality, but also reduce noise pollution. The EZ10 also has more accurate vision even in challenging weather conditions, thanks to its sensor set being redesigned and optimized.