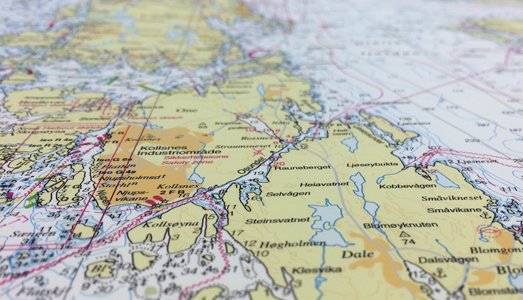 Norway: East View has obtained rights to Norway's nationally produced maps and data through an agreement with Kartverket, the Norwegian Mapping Authority.
The agreement grants East View access to sell print-on-demand, premium updated Norwegianmapping content, including nautical charts and 1:50,000 scale topographic maps, providing quick delivery to consumers and further bolstering East View Geospatial's content catalogue from national mapping agencies around the world.
Of particular importance is Kartverket's extensive nautical library. The agency cites nautical paper charts, electronic navigational charts, notices to mariners and nautical publications among its product list, and adds to East View's impressive and growing collection of available nautical maps and charts.
To become an EVG partner, go to geospatial.com/about/partners. To purchase customized maps and charts using theKartverket data, as well as from EVG's other partners around the world, visit https://geospatial.com/ or contact your East View representative.