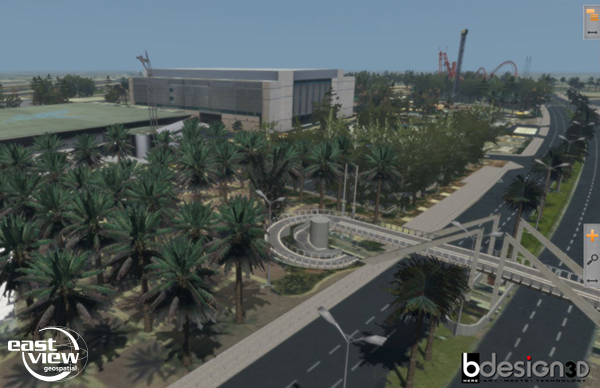 USA: East View Geospatial (EVG), a provider of content-rich geospatial products, is now offering high-quality image cleaning and pre-processing services for visual databases (VDBs).
EVG has a long history of working with high-resolution imagery to produce detailed elevation models for use in simulation software. Likewise, EVG's in-house team of geospatial analysts are experienced in extracting and attributing features from imagery and other geospatial source data to ensure the most accurate datasets. From 3D city models to transportation networks and hydrographic systems, EVG excels at delivering customized data-rich products to a wide range of customers.
EVG's experience and expertise is leveraged in the company's latest solution – image cleaning and pre-processing services. Using a proprietary workflow, EVG works with high-resolution imagery (better than 50 cm) to suppress any distortions and remove any unwanted noise. Often this includes the removal of vehicles, shadows, people, etc.
At the same time, features such as roads, parking lots, and crosswalks are extracted, digitized and rasterized on top of the source imagery to produce an image output optimized for use in 3D visualization software. EVG's image cleaning and pre-processing services are highlighted in a recent collaboration with long-time partner B-Design 3D Ltd., a leading independent provider of interactive 3D visual content for the training and simulation industry.
In this case, EVG performed imagery pre-processing services on high resolution imagery for B-Design 3D to incorporate in their interactive 3D visual database of one of Israel's largest business centers.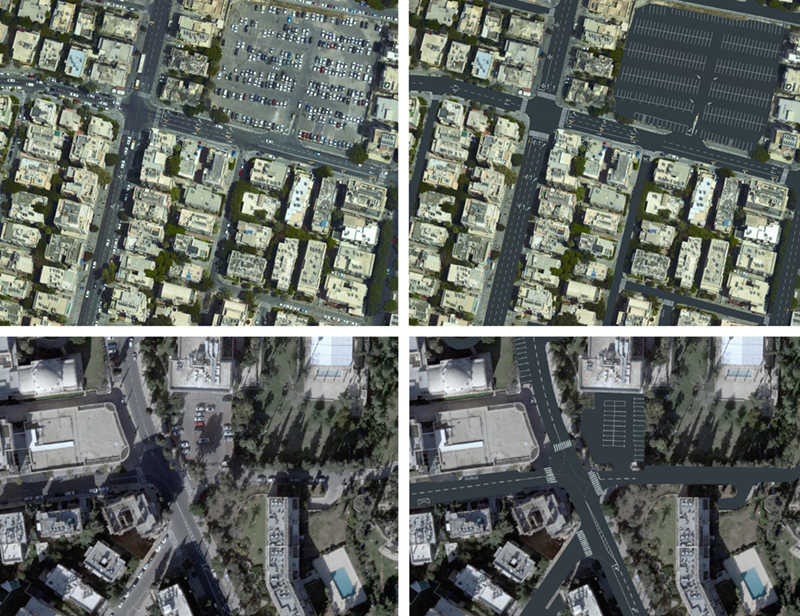 As an established reseller of over a dozen commercial satellite imagery companies, EVG can source high-resolution imagery for use in VDBs, or work with client-supplied data. EVG works with clients to create customized solutions that satisfy resolution, coverage and feature requirements to produce the optimal 3D geographic environment for their simulation needs.