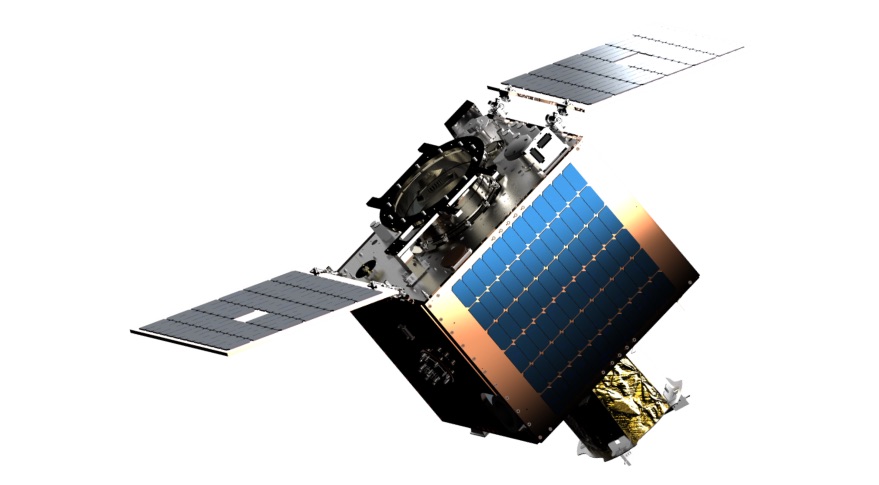 UK: Earth-i has given another update on its progress in building the first constellation in the world to provide full-color video – and the first European-owned commercial constellation able to provide both video and still images
The company has confirmed that its prototype satellite is now en route to launch provider Antrix in India with the launch planned for late-December on a PSLV rocket. This satellite will be used to test performance and confirm capabilities for the future constellation including tasking, data downlinks to ground stations, and image and full-color video capture from space.
Moreover, Earth-i has chosen Norway's KSAT (Kongsberg Satellite Services) to provide ground network services for its new Earth Observation (EO) constellation.
Footage recorded by Earth-i's fleet of satellites will be received directly to KSAT's ground stations around the world within minutes of being recorded.
From the KSAT ground stations, images and videos will be immediately accessible to Earth-i's headquarters in the UK to begin processing and running analysis on the data. The information gathered will improve decision-making and response times in a wide variety of scenarios from change detection to object identification, from disaster response to infrastructure monitoring.
KSAT president and CEO, Rolf Skatteboe, said: "Earth-i is an innovative, exciting and ambitious New Space company whose constellation will move the EO industry forward immensely."
Richard Blain, CEO of Earth-i, said: "Selecting KSAT as part of our ground segment ecosystem is a big step forward in our growth. Working with KSAT will ensure that we can deliver the high-temporal resolution that our clients need to guarantee they have the images and video data they need when they need it."
Earth-i is at the forefront of an era known as New Space which is being driven by commercial organizations that want to improve investment and trading decisions, monitor and track their assets more cost-effectively, track changes or activities in critical locations – and predict future events with more certainty.
Earth-i's constellation will be a major leap forward for the EO industry providing a number of innovative capabilities including: the provision of high-frame rate images with resolutions better than one meter for any location on Earth; the ability to film moving objects such as vehicles, vessels and aircraft in the ultra-high-definition color video; revisiting the same location multiple times per day with agile satellites that can be pointed to acquire imagery of specific areas of interest; and Rapid tasking of satellites to take images or video, and fast data download within minutes of acquisition.