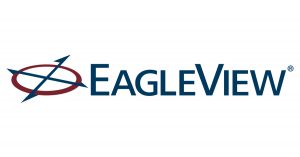 US: Eagle View Technologies, the leading provider of aerial imagery and data analytics, has announced its intention to acquire Spookfish Limited, an Australian listed public company focused on the development and commercialization of premium next-generation geospatial imagery products and services, under an all-cash offer of AUD $0.08 per Spookfish share.
With this acquisition, EagleView simultaneously secures advanced Spookfish aerial camera technology for mass adoption in North America and establishes a presence in the Australian market. This acquisition follows an initial investment in Spookfish by EagleView in May 2016, and more than two years of joint development work to optimize Spookfish image capture technology.
Spookfish aerial cameras allow EagleView to capture at much higher resolution, defined by GSD (Ground Sample Distance), and establish a new standard in aerial image resolution for each of its markets. Higher resolution capture provides customers with very sharp images containing significantly more detail. This, in turn, allows them to interpret property features, conditions or changes with more accuracy and confidence.
"We are excited to welcome Spookfish technology, solutions and personnel to the EagleView portfolio," said EagleView CEO Rishi Daga. "After two years of rigorously developing and testing aerial cameras with our partners at Spookfish, we have unequivocally determined that this is the best capture solution for the next decade. With this technology, we will reset the bar for aerial image quality and be able to enter new markets that require higher image resolution than is available today."
This acquisition yields another significant benefit to EagleView. As the leading provider of aerial imagery and property reports, in addition to its recent launch in the United Kingdom and its position in North America, EagleView will now have an operating presence in Australia. Spookfish captured its first commercial survey of Perth in early 2017 and has been capturing and publishing imagery around Australia since.
Spookfish CEO Jason Waller said, "This represents an auspicious milestone for both companies. Spookfish has been working closely with EagleView to develop and deliver our technology since 2016. With our capture program in Australia ramping up and sales traction growing, this has the ability to accelerate that growth through leveraging EagleView's extensive product suite and experience."
The acquisition gives EagleView the opportunity to enter new markets and increase value in existing market segments with higher resolution imagery that feeds more image detail to machine learning processes. The application of image processing algorithms on higher resolution imagery yields better insights to insurance underwriters, tax assessors, city planners and others who need accurate information about property condition or change.
EagleView looks forward to closing this transaction and fully integrating Spookfish technology into its image capture operations, as well as welcoming the Spookfish team to EagleView.
The acquisition will be effected via a scheme of arrangement between Spookfish and eligible Spookfish shareholders under the Australian Corporations Act. Whilst the acquisition is subject to customary shareholder and regulatory approvals and other customary conditions, EagleView expects the transaction to be completed in the fourth quarter of calendar 2018.
King & Wood Mallesons and Kirkland & Ellis LLP represented EagleView, a portfolio company of Vista Equity Partners in connection with its intention to acquire Spookfish.