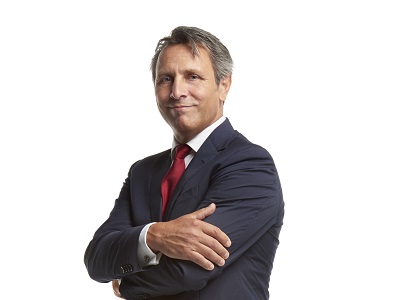 The Netherlands: Frank Tierolff will be the new chairman of the Kadaster board with effect from 1 January 2020. He will succeed Dorine Burmanje, who after 15 years has indicated that she will terminate her duties as chairman of the Executive Board.
Tierolff has been a member of the Kadaster board of directors since December 2014 and is responsible for the primary processes and IT of the organization. Before that, he was Director of Land Registration and Geography at the Kadaster.
Dorine Burmanje, Chairman of the Executive Board, said "Frank is a results-oriented member of the Executive Board with vision, insight, connection and decisiveness. In combination with his feeling and passion for the organization, he deserves every confidence as chairman of the board".
Wim Kuijken, chairman of the supervisory board, said "The supervisory board sees Mr Tierolff as a person who is able to act as the figurehead of the organization. He has good strategic insight, (political) administrative sensitivity and is focused on cooperation. Mr. Tierolff also has a good idea of the Kadaster and the developments in society that affect the organization. The supervisory board considers him capable of making a translation into the role that the Kadaster can play in that".
The recruitment and selection process for the vacancy member of the Executive Board that arises with the appointment of Tierolff as chairman of the Executive Board, takes place in close collaboration with the Office of General Administration (Bureau Algemene Bestuursdienst, ABD).