DroneShield has released a breakthrough new product, DroneGun MKIIITM, following extensive development in response to end-user feedback. The product is available for purchase now to qualified end-users, where lawful.
DroneGun MKIIITM is a portable pistol-shape drone jammer, weighing under 2kg. The Company believes this product is peerless globally, for its combination of size and effectiveness.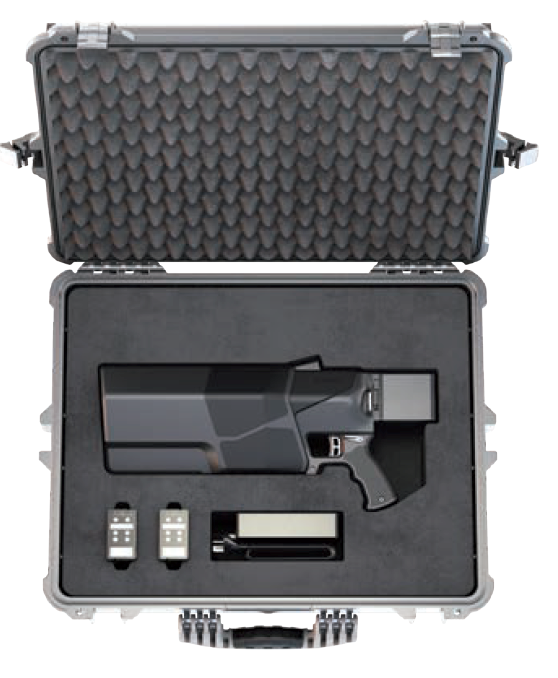 RF disruption activation will also interfere with any live video streaming (FPV) back to the remote controller halting the collection of video footage and intelligence by the drone operator.
The DroneGun MkIII is a compact, lightweight drone countermeasure designed for one hand operation. The product provides a safe countermeasure against a wide range of drone models. It allows for a controlled management of drone payload such as explosives, with no damage to common drones models or surrounding environment due to the drones generally responding via a vertical controlled landing on the spot, or returning back to the starting point (assisting to track the operator), with an immediate cease of video back to the drone pilot.
The system is designed to be an alternate rather than a replacing product for its highly successful DroneGun TacticalTM unit, having a shorter effective range of 500m versus 1-2 km for DroneGun TacticalTM.

DroneGun MKIIITM can also be used in combination with other DroneShield products, including the RfPatrolTM body-worn detection device and the DroneSentinelTM stationary multi-sensor detection system.

Product overview can be found here.