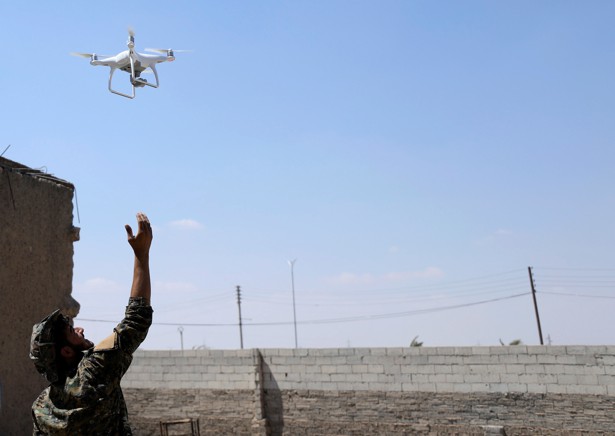 US: The Pentagon has issued new guidelines under which it has authorized to the military to shoot down drones that are flying near or over selected US military bases.
The guidance was issued to domestic military installations on Friday following classified guidelines that were first issued in July by then-Deputy Defense Secretary Bob Work. Friday's guidance was designed to help bases communicate with local communities about the new restrictions.
"The increase of commercial and private drones in the United States has raised our concerns with regards to safety and security of our installations," US Navy Capt. Jeff Davis told reporters at the Pentagon Monday.
Military analysts have long been concerned about the possibility of drones being used against the US for espionage purposes. Additionally, terror groups like ISIS have been able to weaponize commercially available drones, increasingly using them in combat in Iraq and Syria.
It is not clear how the military would bring down the drone the moment its need arises, but the Defense Department has developed a series of countermeasures capable of bringing down drones. Some of these have been deployed to places like Syria and Iraq. While conventional weapons could be used to shoot down a drone, other countermeasures include non-kinetic methods like the use of radio waves to disrupt drone flight.
Davis explained that drones could now be downed by the military if they are perceived to pose a threat to select military installations that are deemed particularly sensitive.
"These specific guidelines for counter UAS actions in the homeland will remain classified, but, broadly speaking, they allow us to do a range of things," he said using the military's preferred acronym for unmanned aerial systems.
He added that the Pentagon worked closely with the Federal Aviation Administration to devise the new restrictions, and the FAA said that legal authority for the new limits was granted by the National Defense Authorization Act.