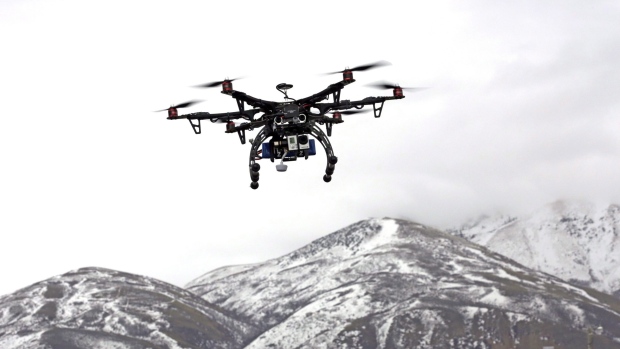 Canada: In what could turn out as a major blow to mass commercialization of drones, a Skyjet flight heading to Quebec City's Jean Lesage International Airport was struck by a drone, according to Minister of Transport Marc Garneau.
Emergency measures were immediately put in place and the plane was able to land safely, according to French media reports. No injuries were reported.
In a statement issued on Sunday, Marc Garneau said, "I am extremely relieved that the aircraft only sustained minor damage and was able to land safely," said Garneau.
In an interview, Garneau said that "it could have been much more serious" had the drone struck an engine or the cockpit.
He said the drone had been flying 3 miles from the airport at 450 meters (around 1,500 feet). This is 150 meters above the legal limit. There were eight passengers on the plane.
Since drones became commonplace, there have been increasing reports of the unmanned aerial vehicle endangering aircraft.
Indeed, earlier this year, the Federal Aviation Administration (FAA) declared that it had seen no verifiable evidence that a drone had ever struck a plane.
"Every investigation has found the reported collisions were either birds, impact with other items such as wires and posts, or structural failure not related to colliding with an unmanned aircraft," it said.
In September, however, two army helicopters were struck by a drone over Staten Island.