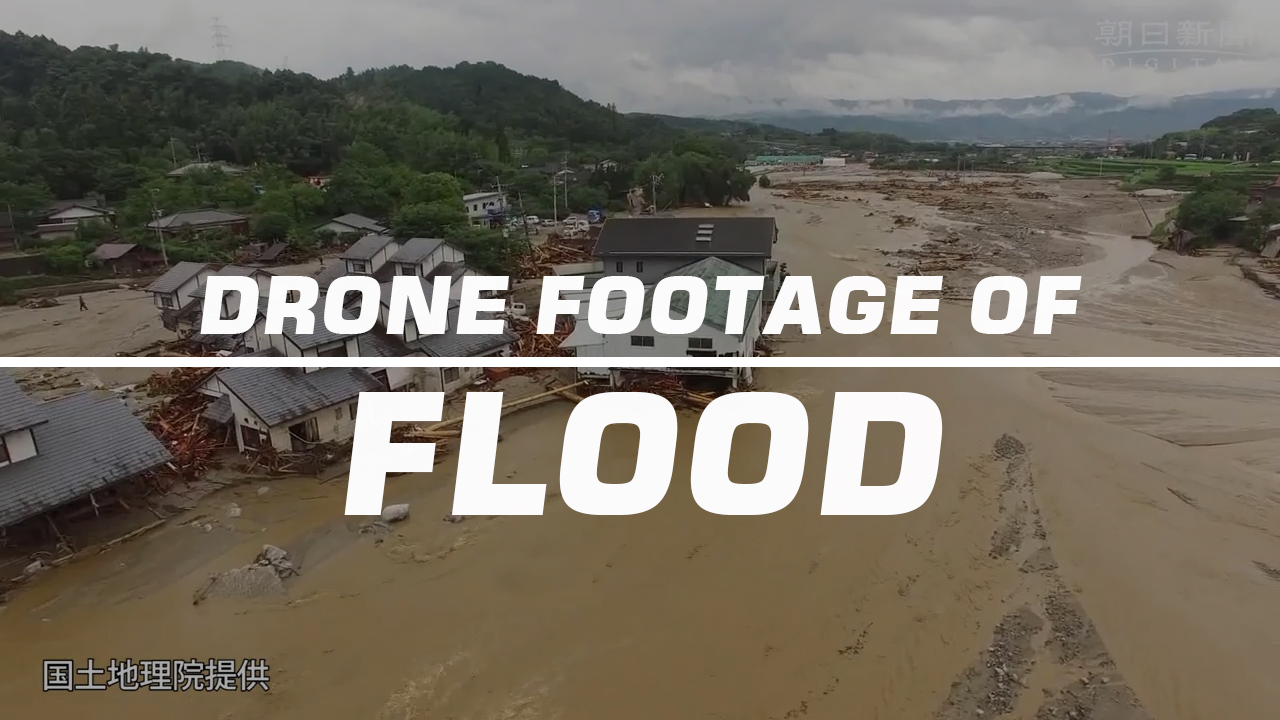 Japan: Drones of the Geospatial Information Authority of Japan took videos of the extensive damage in northern Kyushu caused by days of torrential rain.
Drone footage of the devastation in northern Kyushu caused by torrential rain shows flooded rivers, hills scarred by landslides, houses near collapse and wrecked settlements in mountainous areas that remain largely inaccessible.
The Geospatial Information Authority of Japan uploaded the videos and images on its website on July 8. The unmanned aircraft, belonging to the agency's team specializing in disaster response, took the footage on July 7 and later in Fukuoka and Oita prefectures.
One video shows piles of driftwood around houses near the Akatanigawa and Naragayagawa rivers in Asakura, Fukuoka Prefecture. The wood was apparently coniferous trees that landed in the rivers after mountainsides collapsed in the heavy downpour that started on July 5.
A close-up of a bridge on the JR Kyudai Line over the Kagetsugawa river in Hita, Oita Prefecture, shows toppled bridge supports in the water. The agency's team hopes the videos will help local leaders devise plans to rebuild their communities and infrastructure.