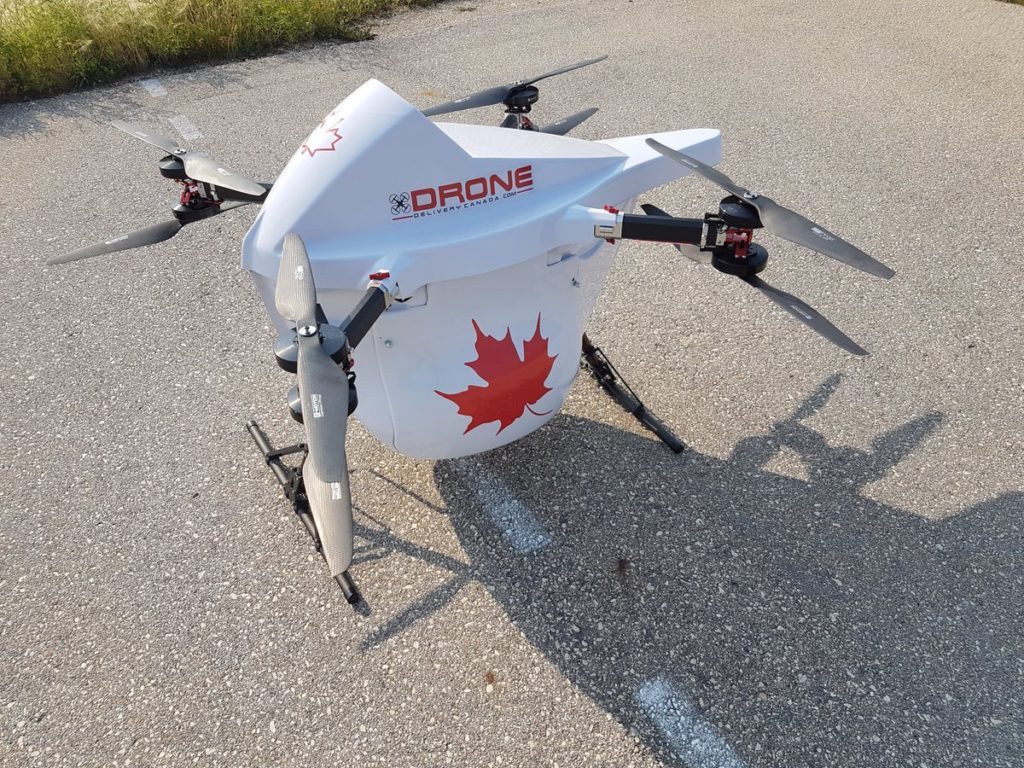 Canada: Drone Delivery Canada and Toyota Tsusho Canada( TTCI) have announced that they have signed an agreement to collaborate on a drone delivery logistics platform.
"This agreement with TTCI is expected to open international markets for us as a company," commented Tony Di Benedetto, CEO of Drone Delivery Canada. "Working alongside a global industrial leader such as Toyota Tsusho also provides us quick access to a very extensive international global network and a breadth of commercial skills."
 "We are confident drone delivery services are the way of the future. This agreement with DDC will enable us to participate in this cutting-edge technology," commented 
Hidetoshi Tada
, President of TTCI.
Under the agreement, TTCI will participate in Drone Delivery Canada's commercial pilot program in Canada as an initial stage.   Collectively, the two groups will look to commence flight testing and identify other international markets to deploy DDC's proprietary drone delivery platform as a transportation solution.
TTCI is a wholly owned subsidiary of Toyota Tsusho America, Inc.  The ultimate parent company of TTCI is Toyota Tsusho Corporation, the trading affiliate of the Toyota Group of companies.