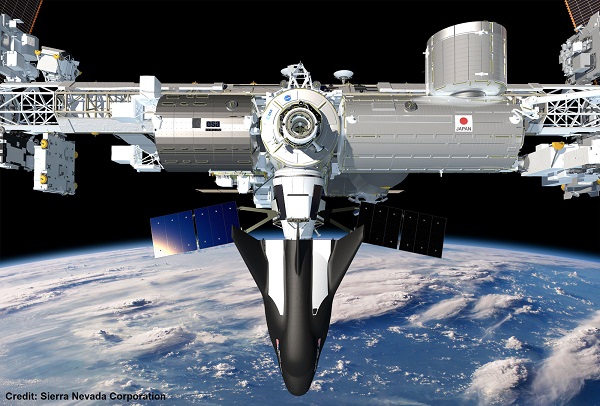 Canada: MacDonald, Dettwiler and Associates or MDA will provide a communications subsystem for on-board communication signal processing capabilities for the Dream Chaser Cargo System, a cargo transportation spacecraft being developed by SNC under the NASA Commercial Resupply Services (CRS2) program.
For the same, the company has also received an 'Authorization to Proceed' on a multi-million dollar contract from Sierra Nevada Corporation (SNC).
The spacecraft is scheduled for at least six cargo delivery missions to and from the International Space Station (ISS) between 2020 and 2024.
Joanna Boshouwers, MDA's vice president and general manager responsible for this business said, "We are pleased to continue our partnership with SNC and to contribute to the success of the CRS2 program. MDA is a long-term supporter of SNC's innovative Dream Chaser space vehicle, and we look forward to working closely with SNC to bring it into service for NASA."