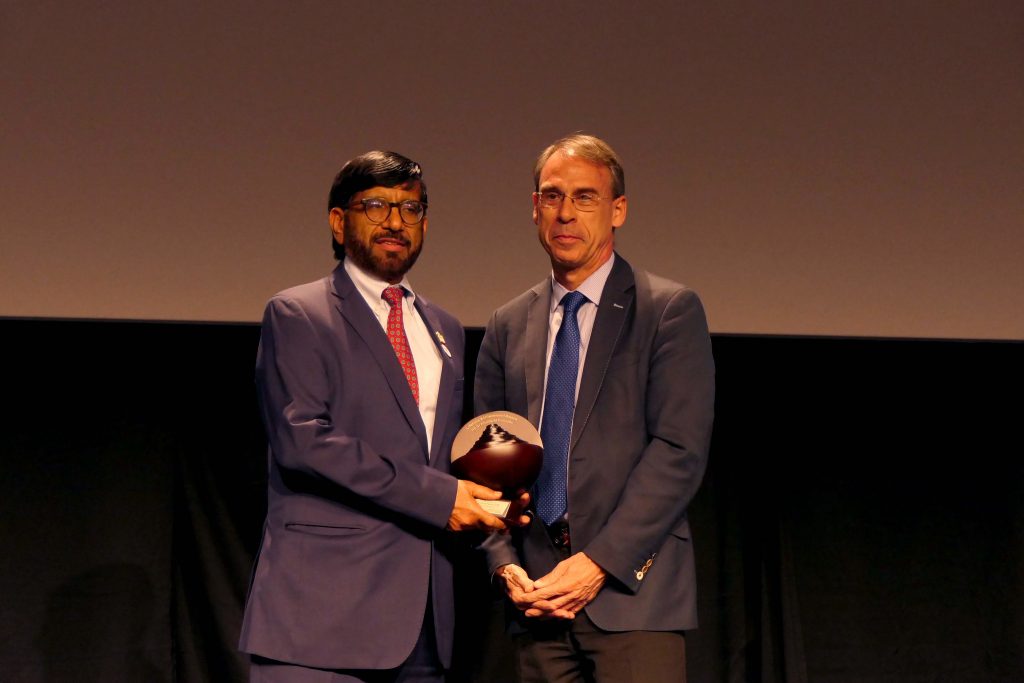 The Netherlands: Lt Gen (Retd) Dr. Khalifa Al Romaithi was awarded The Lifetime Achievement Award at Geospatial World Forum 2019 held in Amsterdam, The Netherlands.
Lt Gen (Retd) Dr. Khalifa Al Romaithi has been instrumental in advancing geospatial profession in the Middle East and is considered as 'Father of Geospatial Community' in the UAE and the region.
Having served as head of Military Survey, it was his leadership which facilitated the establishment of NSDI in UAE and encouraged and supported similar initiatives in the region as early as 2004. Recognizing the growing value and demand for geospatial information for governance and development, Dr. Khalifa championed the availability of geospatial data through civilian organization like Bayanat LLC.
The UAE Space Agency was also established under his leadership, which brought momentum to the field of space infrastructure and policies in the region.
While pursuing his mission of institution building, Dr. Khalifa has provided leadership as Chair of Space Reconnaissance Centre — an organization entrusted with the development of space applications for development and security.