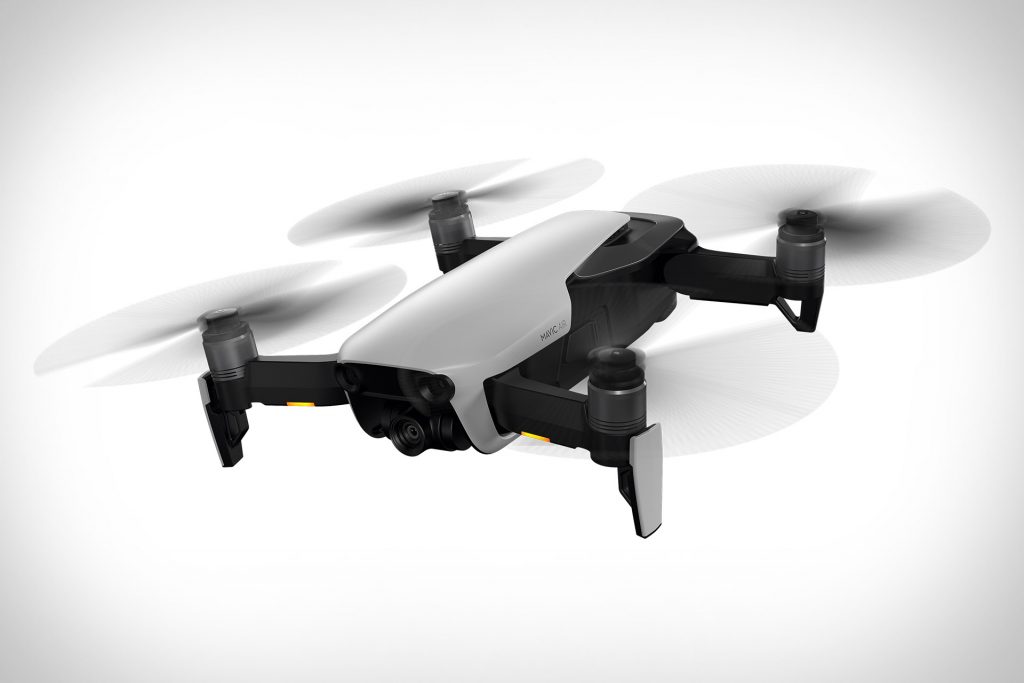 US: At a live event in New York, DJI launched the newest member of its consumer drone family, the Mavic Air. Borrowing elements from both the Mavic Pro and Spark, the Mavic Air could arguably be described as the best of both worlds. Its compact size immediately calls to mind the Spark, while its foldable design, sensing system, and camera capability strongly mirror those found in the Mavic Pro.
DJI Mavic captures 4K Video and 12MP Photos and has a 3-Axis Gimbal Stabilizes Camera, along with GPS- & vision position-based navigation. It also has FlightAutonomy with Obstacle Detection. Its top speed is 43 mph in Sport Mode
Speaking of camera setup, the Mavic Air features a 3-axis gimbal-stabilized camera with a 1.2/3″ 12MP CMOS sensor that's also capable of shooting 4K video at 30 fps and recording at 100 Mbps—a whole lot of numbers that basically add up to some of the most detailed footage you'll ever see from a drone this size. Plenty of other photo and video features are onboard, too, including QuickShot modes, slow-motion video capture, and a new quick-stitch capability that enables the Air to output 32MP panoramas in seconds.
Despite similarities with the Spark and Mavic Pro, the Mavic Air is not a derivative machine, nor is it a not-too-big, not-too-small Goldilocks-esque glider. Instead, it exists in its own category, an adventure drone built with the "traveler and outdoor enthusiast in mind." This sentiment is evidenced in many of the Air's unique specs, from its pocket-friendly portability and 21-minute flight time, to its best-in-class 42 mph top speed and its 8GB of internal storage—a first for a DJI drone. Plus, it comes equipped with DJI's sophisticated ActiveTrack technology, so it can follow you around on your adventures, no matter where life takes you.
The all-new, adventure-friendly Mavic Air was announced in three different colors—Onyx Black, Arctic White, and Flame Red—and is available in both Standard and Fly More Combo editions.