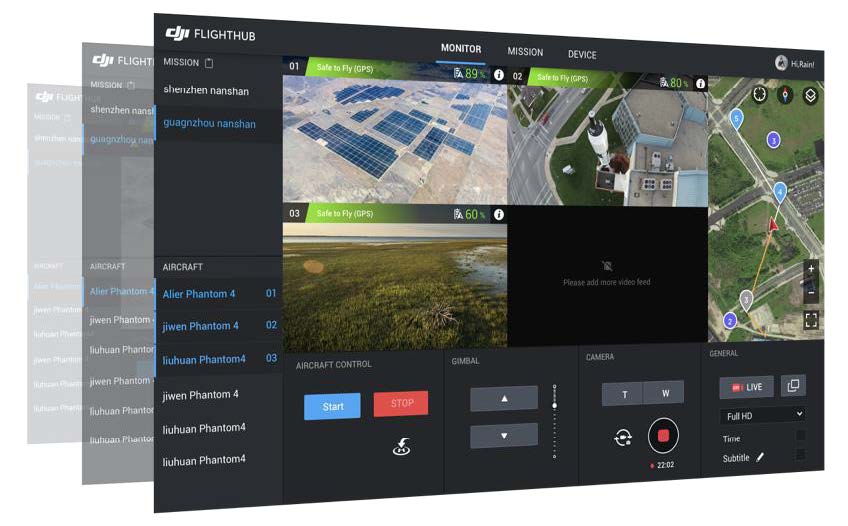 US: DJI has launched its first web app, FlightHub, which allows an operator to manage a fleet of 10 or more drones at the same time. And it also unveiled two new versions of its customizable Wind drones, the units that are specially built to handle heavy winds, rain, and payload of nearly 30 pounds.
These new units won't be available on DJI's website. Wind drones are exclusively for enterprise customers who want a custom build that far exceeds what DJI normally offers.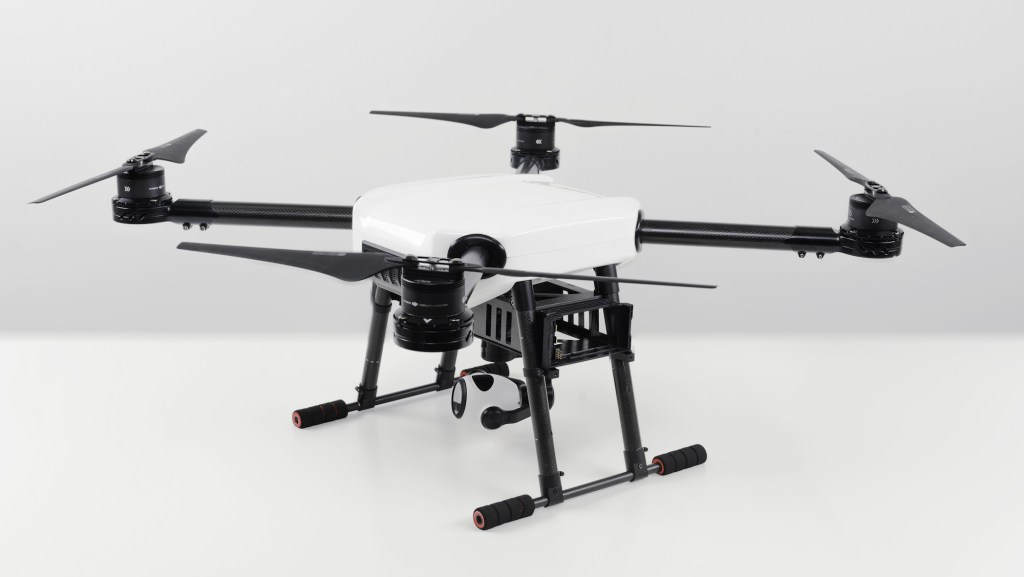 Apart from the new software and hardware, DJI announced a partnership with the Menlo Park, California Fire Protection District. During the recent Santa Rosa fire, the Menlo Park FPD flew over 120 drones. DJI drones were used to "provide situational awareness for authorities, assist with search and recovery efforts, and survey destroyed neighborhoods."
Menlo Park FPD is amongst the first customers to test DJI's new FlightHub software. The system offers real-time data on each drone's position, orientation, and speed. It can also show four live streams concurrently. There are a large number of important features, like managing media from multiple units in cloud storage, and giving an administrator the ability to track and authorize the use of drones to lots of different employees. DJI has been working with fire departments for a while, but of late there has been an expansion in integration with their activities.
Harold Schapelhouman, fire chief at Menlo Park FPD said "Working closely with DJI the past 18 months has enabled us to better understand just how much more utility we can get from their aerial drone platforms," "Our collaboration in Santa Rosa produced a tremendous amount of insightful data that has helped us develop a plan of action and manage our resources more efficiently during this critical time. As they experience the pain points of coordinating disaster operations and on-site data transfer, we discover more ways in which we can push the boundaries of aerial technology to better serve the community."
FlightHub has also been tested in the transportation industry. "When we first started the drone program at BNSF, we had to develop a lot of processes from scratch, including the tasks of manually logging flights and conducting checks to ensure each team out on the field was following maintenance instructions at all times," said Nick Dryer, UAS Field Ops Manager at BNSF, one of the largest freight railroad network operators in North America.